Elezea Newsletter — Issue 2019.31

A weekly newsletter to help you create better products, and understand the broader impact of technology on our work and our lives.
Hi there,
I've been thinking about this tweet a lot:
Person 1: welcome home. Did you have a good day looking at screens at work?
Person 2: yes, my screens were good. How were your screens?
1: they were less good, so I'd like to watch something on the big screen in our house.
2: okay, but I might use my small screen while we watch.

— Paul Musgrave (@profmusgrave) July 29, 2019
It is, as they say, funny because it's true. It should be obvious that I am not against "screen time" — not for myself and not for my kids either (solid advice here: "So play some games. Browse the web. Learn the social norms around communicating on the internet. Just be sure to get enough sleep and don't skip breakfast."). And yet, I can't get out of my head the words of Sherry Turkle in her book Alone Together: Why We Expect More from Technology and Less from Each Other:
Networked, we are together, but so lessened are our expectations of each other that we can feel utterly alone. And there is the risk that we come to see others as objects to be accessed—and only for the parts we find useful, comforting, or amusing.
This might seem like a bit of fear-mongering, but I do think it's worth considering exactly what our screens take away as they give. Or, to quote Sherry again:
We have to love our technology enough to describe it accurately. And we have to love ourselves enough to confront technology's true effects on us. These amended narratives are a kind of realtechnik. The realtechnik of connectivity culture is about possibilities and fulfillment, but it also about the problems and dislocations of the tethered self. Technology helps us manage life stresses but generates anxieties of its own. The two are often closely linked.
And with that, may you have a wonderful week with just the right amount of screen time.

Until next week,
Rian
Elezea is 100% reader-supported. If you would like to help, please share on your favorite network, forward to a friend or colleague, or become a patron.
Featured product development articles
In a new post on the blog, I discuss the ongoing emphasis on getting users "hooked", which is taking the product world by storm:
Thinking only about engagement rates without the impact that has on users is a short-sighted and unethical way to build a lasting product. Think about the proliferation of chat widgets on websites that ask you if you need anything before you've even had a chance to read a few words. What thoughts go through your mind when that happens? Or when a site immediately asks permission to send you notifications, before you've been able to figure out if you're interested in what they have to say. My guess is that you are as annoyed and turned off by those tactics as I am.
In this post Brian Crofts discusses the many reasons why product teams tend to add a slew unnecessary features to a product. This issue hit close to home:
Pendo's recent State of Product Leadership survey found that 77% of product teams are evaluated based on the number of features they ship. This gives product teams an implied incentive to add more, regardless of whether those features are being used and adopted.
I can only trust that this has changed by now, but when I worked at eBay product managers were measured by how many PRDs they wrote. The things didn't even have to ship. The measure was literally "How many Word templates did you fill out this quarter?"
Instead, Brian proposes a better way:
Technology brands should hold their product teams accountable for metrics that have the greatest impact on success. Instead of the raw number of features shipped or revenue driven, metrics such as feature adoption, customer happiness, and customer engagement are critical. These measures point to which features are working now and help form longer-term rollout strategy.
Carie Fisher makes a compelling argument for making accessibility a priority in tech companies. Her conclusion really resonated with me:
Maybe I'm naive, but I'd like to think we've come to a point in our society where we want our work lives to have meaning. And that we don't want to just hear about the positive change that is happening, but want to be part of the change. Digital accessibility is a place where this can happen! Not only does understanding and writing purpose-driven code help people with disabilities in the short-run, I believe strongly that is key to solving the overarching diversity issue in tech in the long-run. Developers who reach Stage 4: Understanding, and who prioritize accessible code because they understand it's fundamentally about people, will also be the ones who help create and cultivate an inclusive environment where people from more diverse backgrounds are also prioritized and accepted in the tech world.
She mainly mentions developers in this article, but I'd argue that it is very much also the responsibility of product managers to make sure accessibility is always in the discussion on projects. We need to make sure that if extra time is needed for accessibility, we build that into the planning.
Further reading
For some practical advice on how to make emails more accessible, see Accessibility vs. Inclusion: What it Takes to Create More Inclusive Email Marketing Experiences and Email Accessibility: Looks aren't everything.
For an example of how not to approach this topic, see Should websites be accessible to everyone? Domino's says no.
Work better together: resources and tools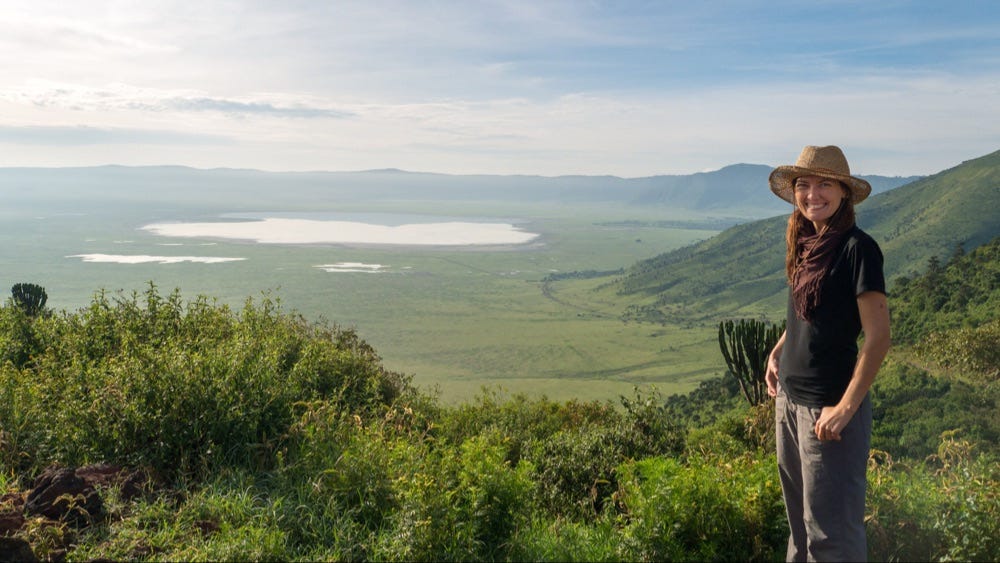 "If I can do calls from a mountain in Rwanda, I can pretty much guarantee you can make it work," says Shannon O'Donnell, who started traveling the world and working remotely in 2008, which she chronicles on her blog A Little Adrift.
Remote Work While Traveling Abroad: Candid Advice From People Who've Done It →
Tips, resources, and a checklist for being successful as a "digital nomad".
Asana launches Workload to help prevent burnout →
Asana launched a new feature that aims to help prevent burnout. It does so by making it easier for businesses to fairly distribute work across their teams and, if necessary, redistribute it.
How to Make Professional Connections When You Work Remotely and Don't Have Colleagues →
A good list of online and in-person communities to help you feel more connected as a remote worker.
If you're concerned about Chrome's privacy issues, this Mac utility lets you open web and email links in different browsers/email apps on the fly so you can use it only when you need to.
Speaking of Chrome (😬), this extension allows you to take control of your time and reduce distractions while browsing YouTube by hiding recommendations, comments, trending/subscriptions pages, end walls, and banner ads.
Technology news and reflections
This is a really neat research project:
The company commissioned its designers to create six different homes focused on particular demographic trends. The resulting interior design is meant to solve some of the problems that are emerging as broader demographic changes take place, including the fact that we are increasingly living in cities where space is limited.

The company seems particularly focused on addressing the lack of comfort and belonging that its survey respondents reported feeling—there's an emphasis on consciously using your space as a way to reflect your identity. Meanwhile, Ikea also found that a quarter of people leave their home to find alone time, and 60% of people bring their work home, and the designs also emphasize creating spaces to be solitary and relax.
Positive change in tech is possible. Turns out!
There's a lot to be upset about in the tech world as we get more (legitimately) concerned about privacy, addiction, surveillance, etc. It's nice to see Pinterest trying a different, more positive approach — and apparently succeeding. I'm as skeptical as you probably are, and kind of waiting for the other shoe to drop. But for now, here's some of the good news coming out of Pinterest-land.
Feeling Stressed Out? Pinterest Wants to Help describes how the company is dealing with increased search activity for pins related to "anxiety" and "stress":
When you type in an anxiety-related query—something like "work anxiety," or "dealing with stress"—Pinterest will now display a box above the stream of pins. "If you're feeling sad or stressed, here are some resources that may help improve your mood," it says, above a disclaimer that notes Pinterest's exercises are not a replacement for professional care. You can click into the box to see more, or scroll down to just look at the pins.

If you click in the box, you'll find a dozen exercises created in collaboration with Brainstorm, a mental health innovation lab at Stanford's School of Medicine, and two other mental health organizations. A grid shows options for exercises like "refocus your attention" and "recognize your strengths." Some, like "relax," are guided meditations with audio.
There's also evidence that their approach to privacy and building trust with users is starting to work out. From Pinterest and YouTube Shine While Facebook User Satisfaction Suffers Amid Privacy Concerns, ACSI Data Show:
Meanwhile, Pinterest continues to deliver an exceptional customer experience, and leads the industry for the second straight year with a score of 80 (unchanged). ACSI data show the site rates best in class for content relevance and information variety. For Pinners, even ads appear to meet their needs. Pinterest ranks highest for providing a level of advertising that is most acceptable to users. It also scores the top mark for mobile app quality, which ACSI measures for the first time this year.
We can only hope that more companies will start to walk down this lonely path of user trust and privacy.
Dark mode has lots of fans claiming it helps reduce eye strain, lengthens battery time, and improves sleep. But dark mode isn't quite the screen savior it's made out to be:
If truly concerned about eye strain or dryness, you might be better off investing in artificial tears or a matte screen for your device. For the device itself, recommendations include raising the contrast of your screen, or adjusting the brightness so it's no lighter or darker than your surroundings. You might want to check light sources around you too — glare from overhead lighting reflected on your screen can make it harsher. Adjust your screen at or below eye level – having your screen above eye level can dry your eyes out further.
Random things I like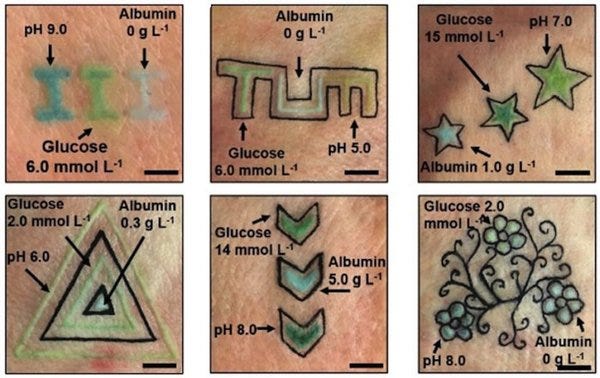 🖋 Scientists have developed tattoos that change color in response to changes in your body chemistry, so you can get real-time updates on your health status.
☕️ I'm going to go out on a limb and agree with this take that it's ok to buy that coffee you really want.
📖 Karen Olsson explains why she has so many books that she'll probably never read.
🖥 Do you really need another computer monitor? Yes, you do.
🧔 Men are ditching razors and it isn't good for business.
👵 Chinese vlogger who used filter to look younger caught in live-stream glitch.
👨‍🎤 Enter Sandman in the style of David Bowie is amazing (YouTube).
First time seeing this newsletter? Subscribe here.