Elezea Newsletter — Issue 2019.30

A weekly newsletter to help you create better products, and understand the broader impact of technology on our work and our lives.
Hi there,
I know you're not here for my photos and stories of Oregon, but I can't resist telling you just a little bit about our family vacation last week. We spent the first few days on a river rafting trip down the Grande Ronde in Eastern Oregon. The river was lower than expected, and with 6 adults and 6 kids it was a lot of work, but also incredibly fun and beautiful.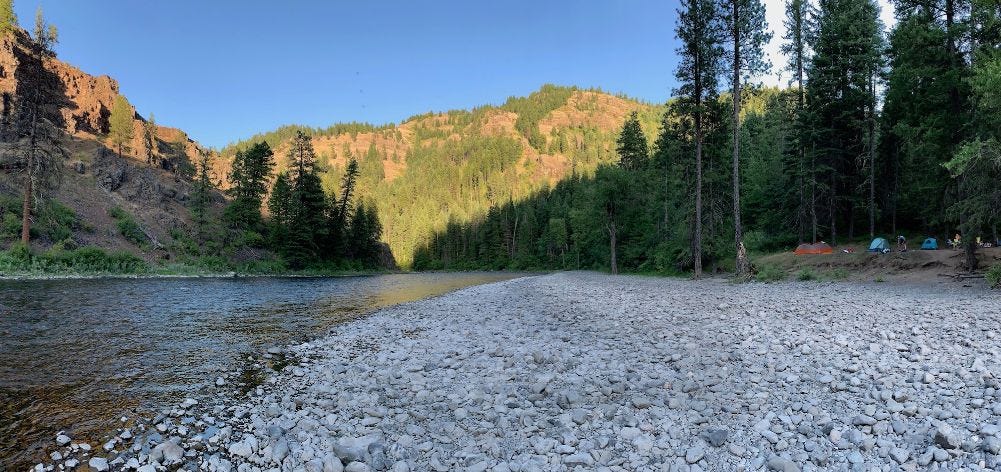 Campsite on the first night of the river trip.
After 3 days of constant exertion it was nice to spend a couple of nights in a cabin at Wallowa Lake, near Joseph, OR (also called The Alps of the Pacific Northwest). The town was named after Chief Joseph, which sent me down a long Wikipedia trail about a particularly awful part of American history. The only souvenir I brought back from the trip is a book about Chief Joseph and the flight of the Nez Perce tribe, which is a part of history I recognize I need to know more about.

So with that out of my system, I have a blockbuster edition for you this week, full of excellent articles and resources. Enjoy!

Rian
Elezea is supported by readers. If you would like to help, please share on your favorite network, forward to a friend or colleague, or consider becoming a patron.
Featured product development articles
Brad Frost argues that design tools are holding us back because "they require a specific toolchain in order to function". Instead, what we need is closer collaboration:
Tooling can help, sure, but it's not a silver bullet. To truly address the realities of the medium for which you're designing, designers and developers should collaborate as equals to solve problems together. That means more talking and real-time collaboration and less time spent throwing static artifacts and Zeplin links at each other.
Katryna Balboni discusses a few important metrics for measuring and monitoring product-led growth (i.e., turning users into advocates so that they can they drive more acquisition and growth). Time to Value is one that seems particularly useful:
Time to value (TTV) is the amount of time it takes new users to realize your product's value. Your goal should be to reduce time to value as much as possible-the sooner users reach their first aha moment or activation event, the better.

To do this, focus on optimizing your user onboarding experience around the key actions within your product that correlate to activation-like inviting colleagues to your platform, importing customer data, or integrating with other tools in their tech stack.
I'm not usually a fan of posts like this, but I just couldn't resist clicking on this one. The first of seven "lessons" is the one that stands out for me:
Successful musicians seldom have the luxury of market testing their albums. Instead of refining their material based on customer feedback, they are often lock away in a recording studio, isolated from their fans. Thus, it is no surprise that many bands suffer the sophomore jinx, in which their second album fails to achieve the success of their initial release.

Pink Floyd recorded Dark Side of the Moon after a year of writing and performing the material in front of live audiences. This audience feedback allowed the band to iteratively modify their creation.

Lesson: Avoid the sophomore jinx with your product launches by continuing to seek market validation, despite your initial success.
I guess in the interest of full disclosure, I should admit that I wrote a post like this once: A story about Miles Davis and the nature of true genius.
Work better together: resources and tools
The Doist team's all-time favorite books for curiosity, creativity, and self-development
Remote Ideation: Synchronous vs. Asynchronous →
Interesting findings from the Nielsen Norman Group: "Asynchronous remote ideation allows people to contribute ideas whenever it's convenient to do so, but synchronous sessions lead to faster results and more team building."
Running remote one-on-ones: best practices and templates →
A nice template for 1:1s that allows people to add an agenda, reflect on the past week, come up with action items, and track personal progress.
How to build social connection in a remote team →
7 ways you can build social connection in a remote team, even from afar.
A simple wiki for teams to store and collaborate on knowledge. Store documentation, notes, culture guidelines, employee onboarding content, etc.
Technology news and reflections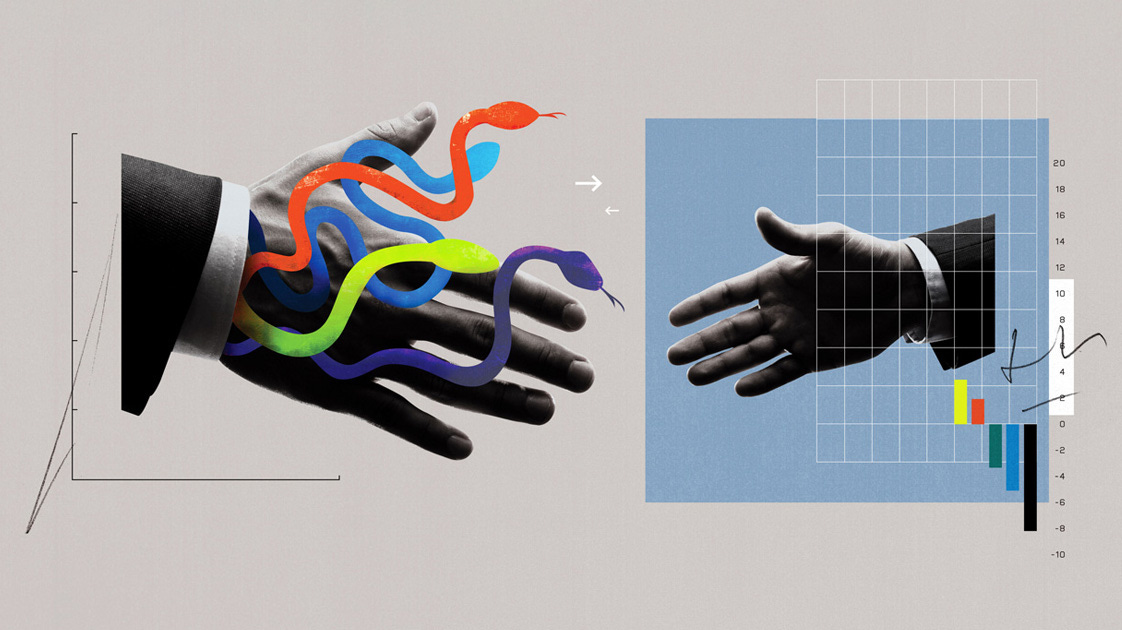 Facebook, Boeing, and many other firms are losing the public's faith. This is a long article, but important for all technology workers to read. It's time that we take responsibility for the ethical implications of the products we make. It's not all doom and gloom though — it is possible:
Wanting to generate beneficial effects isn't enough. Companies should carefully define the kind of impact they desire and then devise ways to measure and foster it. They must also have a plan for handling any unintended impact when it happens. Pinterest, the social media platform, offers a good counterpoint to Facebook. Pinterest has very clearly defined the impact it wants to have on the world. Its mission statement reads: "Our mission is to help you discover and do what you love. That means showing you ideas that are relevant, interesting, and personal to you, and making sure you don't see anything that's inappropriate or spammy."

In extensive community guidelines, Pinterest details what it doesn't allow. For example, the company explains that it will "remove hate speech and discrimination, or groups and people that advocate either." Pinterest then elaborates: "Hate speech includes serious attacks on people based on their race, ethnicity, national origin, religion, gender identity, sexual orientation, disability or medical condition. Also, please don't target people based on their age, weight, immigration or veteran status."
👉 For some more practical recommendations on how to make ethical product decisions, see Future Ethics by Cennydd Bowles.


Speaking of ethics, here's a fascinating deep-dive into an incredibly shady world:
In interviews, more than a dozen people involved in influencer marketing expressed concerns over the ethics of the burgeoning industry, where brands routinely shell out well over $60,000 in exchange for one video review—or upwards of $85,000 to publicly disparage a competitor's product. The activity is not confined to reviews. Influencers with a sizable following rarely have to purchase products in their niche. Makeup, clothing, plants, books, you name it—all come free, often delivered to the influencer's home or office in a highly Instagrammable box. That's given rise to a new variation of the influencer game, similar to product placements in movies or television: Brands pay influencers to position products on their desks, behind them, or anywhere else they can subtly appear onscreen for a few seconds. Payouts increase if an influencer tags a brand in a post or includes a link to the company's site, but silent endorsements are often preferred.
👉 Also see Young Instagram Users Give Up Privacy in Search of Metrics. Millions of young people are turning their personal Instagram accounts into "business" profiles to learn more about how their posts are performing.


This is probably the best take you'll read about Twitter's redesign:
It features ginormous buttons, frenzied efforts to get you to look at trending hash tags through both "Explore" and "Trends", and the ability to view up to as many as three tweets at a time.
Vicki goes on to contextualize the redesign based on Twitter's business goals:
In this context, it's not surprising that the new site redesign features sections that are clearly paths to get people to click on trending content, hashtags, and other pathways that are easier to measure for advertising purposes. The enormous pictures and video expansions that make it impossible to read more than 2-3 tweets at a time are to spur user engagement, which is always higher on visual media than plain text.
This is a must-read for product people.


This is some pretty ingenious lateral product thinking. Where traditional music labels rely on copyright law to keep licensed tunes out of content creator videos and streams, one company has built a small EDM empire explicitly for them:
Monstercat signs artists on a track-by-track basis, resulting in a discography of over 2,000 songs across 29 genres of music, from drum & bass through to indie dance tunes and happy hardcore. With a $5 monthly subscription, creators can stream these tunes in the background of their content across YouTube, Twitch, and Mixer, while keeping all of the revenue for themselves.
Random things I like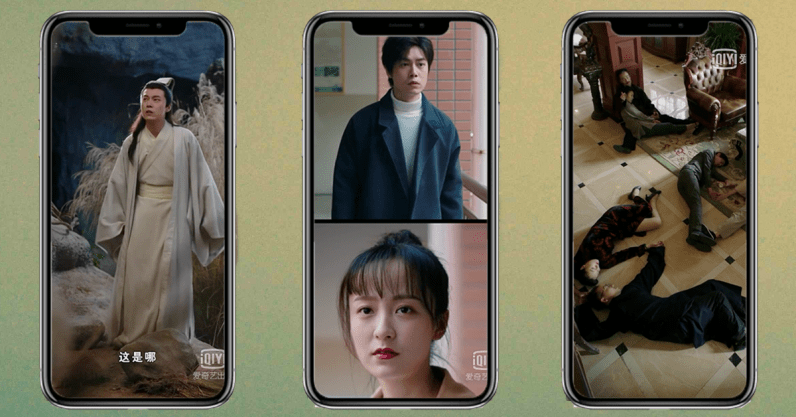 📺 Chinese vertical dramas made for phone viewing show the future of mobile video.
📖 A new book argues that our richest, most eloquent language is found online.
🔈 From D'Angelo's infamously slow creative pace to Frank Sinatra's rapid-fire release schedule, here's an overview of how long it takes to make a classic album.
🎬 I love this story about a tiny video store that survived Netflix and the streaming era.
🌚 "Star Wars killed the space race" is a hot take I wasn't quite prepared for.
👁 A scientist made a contact lens that lets you zoom by blinking twice.
First time seeing this newsletter? Subscribe here.