Elezea Newsletter — Issue 2019.29
A weekly newsletter to help you create better products, and understand the broader impact of technology on our work and our lives.
Hi there,
A couple of weeks ago . A few of you responded (thank you!) and I wanted to highlight some of the recommendations I received that looked particularly interesting.
Hannah Adcock from Feature Upvote says:
My holiday reading is This is Shakespeare by Emma Smith. Yes, I studied English at university, but no, I don't usually read literary criticism for fun. Ever. This book is amazing though — intensely readable, even if your only experience with Shakespeare is being reluctantly dragged through Romeo and Juliet at school, aged 14. Smith takes a different angle for every play, looking at themes (bestiality and transgressive sexuality in Midsummer Night's Dream, anyone?), history, literary context, or performance. She's always smart, often fascinating. I'll be re-reading some plays next!
Jeff Morgan says:
If you like People in the Trees [ed. note: I did!], check out her next novel, A Little Life, as well. Definitely also a bit… difficult, but one of my favorites ever.

This summer, I'm looking to get to Charlie Jane Anders' The City in the Middle of the Night. I loved her last one, All the Birds in the Sky, which was a really progressively-minded sci-fi/fantasy mashup. I'm finishing up Nell Zink's Mislaid as well, it's a good Summer read that tells a unique story while evoking the American South.
And Mike Jones, who's on a bit of a running journey right now, recommends:
I'm currently jumping between Good to Go: What the Athlete in All of Us Can Learn from the Strange Science of Recovery, Farsighted: How We Make the Decisions That Matter the Most, and Feet in the Clouds: A Tale of Fell-Running and Obsession.
I put many of these on my Winter list, so thank you for the recommendations!
One last note: I'm on vacation this week so I scheduled this week's newsletter a few days early, before I left. If anything big happened that I missed, I'm sorry, and we'll talk about it next week!
Have fun,
Rian
Featured product development articles
This was fun. I got to talk to the productboard team about our values and how we approach product strategy:
For every feature that goes into delivery, and when considering Postmark's product as a whole, Rian aims for customers to have two primary responses. One is: "Well that was easy." The second is: "I don't mind paying for this at all."

"We want to create enough value so we're not seen as just another app that our customers have to grudgingly pay for every month. We want to be the kind of software that we ourselves would enjoy using and paying for. I feel like that's such a great metric: 'I happily give you my money.' That is the best response to a product."
The co-founder and CEO of knowledge sharing tool Guru shares some great advice on product development in this interview. I especially appreciate his point on the importance of making customer success integral to the company very early on:
"Most young companies will hold off on investing in a customer success manager before they reach a certain annual recurring revenue. You'll see founders working off of ratios, such as having one CSM for every one to two million in ARR, all while they're furiously expanding the sales team," he says. "If you want to stay outcome-oriented, that's a huge mistake."

In Nucci's view, this approach overlooks a simple truth: When the contract is signed, your work is just beginning. "Dedicating a team to customer success lets you optimize for customer outcomes proactively," he says. "If you neglect customer success, you're setting yourself up to battle fires as they start, and potentially losing customers along the way. You don't need me to tell you that's not a great outcome."
Ben Nadel has a proposal:
How can we instill in our people the unwavering conviction that they have the freedom to create a better user experience?

One idea that popped into my head was to create a Good Samaritan Law For Engineers: an explicit promise by the company that no engineer will ever be fired for attempting to, in good faith, help a user or create a better user experience. And, I don't mean as an implicit piece of the Tribal Knowledge; I mean as an explicit, codified part of the culture — an entry in the employee handbook — a poster, up on the wall, that any employee can look at and point to and use in their decision making algorithm.
This should, of course, be true for everyone in an organization, not just engineers. But I like the point about codifying it — making it a principle that's published, well-known, and ingrained in the company culture.
Work better together: resources and tools
Here's where you can have a 4-day work week. Is this the next big thing? →
This isn't quite the newspaper debut I had in mind for myself. "Rian van der Merwe, WHO IS REALLY VERY OLD, said…" I also have no idea why my face is SO HUGE. Anyway, the point is, our company is featured in this article about 4-day work weeks.
Why remote work is inclusion work →
An excellent article on why building a distributed workforce can be the key to diversifying companies and supporting local economies.
Say Hello, Wave Goodbye: How Off-Boarding Builds Organizational Resilience →
One effective approach to the problem of high turnover in companies is to leave the door open for exiting workers to return.
Technology news and reflections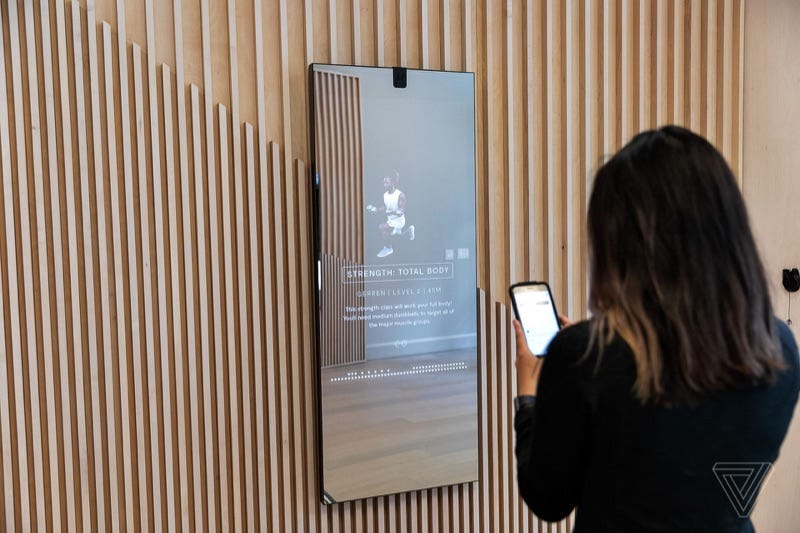 The future of fitness is together but alone:
Today, there are a handful of imitators that have spun off from Peloton's concept — Hydrow for rowing, FightCamp for boxing, Mirror for cardio exercises, and Tonal for weight training — all with the goal of bringing the boutique studio exercise experience to the home. There are also copycats of the Peloton equipment itself; Echelon, a stationary bike that similarly lets you stream a class from its touchscreen, is offered as a less expensive alternative at $999 to Peloton's $1,999. Traditional fitness equipment NordicTrack has had to rework its collection, too, to offer on-demand classes across bikes, ellipticals, and treadmills to compete against Peloton's offerings.

Even luxury gyms like Equinox have had to rethink their membership strategies to avoid losing customers to at-home brands. In May, Equinox opened a public running studio that features custom treadmills and software designed to make the experience feel personalized the way these new, at-home exercise machines do.
This essay by Corey Doctorow is fantastic. He talks about how the only viable way to fix "Big Tech" is to take "adversarial interoperability" off the table:
If we're worried that shadowy influence brokers are using Facebook to launch sneaky persuasion campaigns, we can either force Facebook to make it harder for anyone to access your data without Facebook's explicit approval (this assumes that you trust Facebook to be the guardian of your best interests) — or we can bar Facebook from using technical and legal countermeasures to shut out new companies, co-ops, and projects that offer to let you talk to your Facebook friends without using Facebook's tools, so you can configure your access to minimize Facebook's surveillance and maximize your own freedom.

The second way is the better way. Instead of enshrining Google, Facebook, Amazon, Apple, and Microsoft as the Internet's permanent overlords and then striving to make them as benign as possible, we can fix the Internet by making Big Tech less central to its future.
This is a pretty interesting and thorough investigation by The Washington Post. As many as 4 million people have Web browser extensions that sell their every click:
Some extensions have a side hustle in spying. From a privileged perch in your browser, they pass information about where you surf and what you view into a murky data economy. Think about everything you do in your browser at work and home — it's a digital proxy for your brain. Now imagine those clicks beaming out of your computer to be harvested for marketers, data brokers or hackers.
Random things I like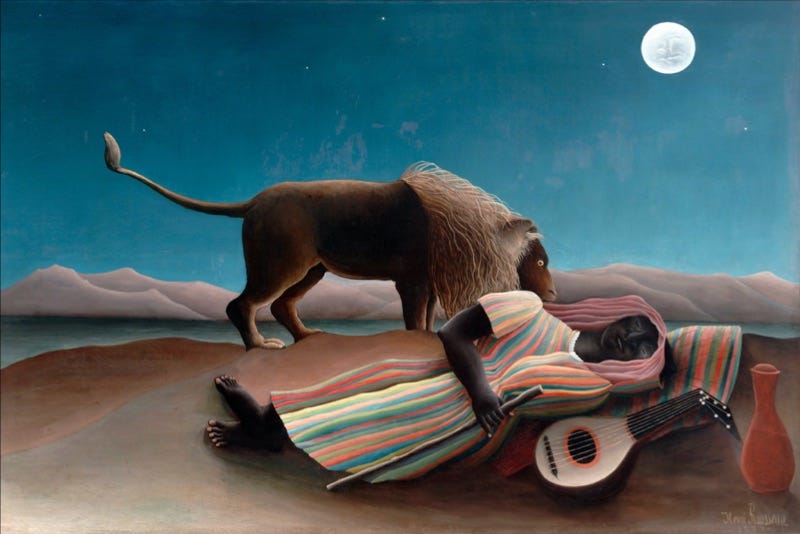 🌝 The moon in art has changed from symbol to something real, but that hasn't changed our will to see it.
🚗 Thanks to Ford, the world is getting a pickup-truck emoji.
🧹 Nothing is a better metaphor for the futility of life than the never-ending accumulation of dust.
🕵️‍♀️ Concerned about surveillance? This jewelry provides a shield against face-recognition intrusions.
🎸 Radiohead's Kid A is the greatest left turn in music history (YouTube).
First time seeing this newsletter? Subscribe here.