Elezea Newsletter — Issue 2019.28

A weekly newsletter to help you create better products, and understand the broader impact of technology on our work and our lives.
Hi there,
As I start to hit a groove with the newsletter, I want to take a moment to share how I've started thinking about its structure. Things vary a little bit, but in general I think of it as having four parts:
The first section is about the product development process. This is mostly the type of articles I post on my blog, and is meant to provide practical, concrete ways for product managers, designers, and software developers to improve their craft.

The second section is about tools and news about the way work gets done. Expect articles that attempt to frame the future of work and teams, and tools that help us with our day-to-day tasks.

The third part covers more current news in the world of technology, and how that impacts our lives and our work. I'll often add some of my own thoughts here as well.

And the last section — usually my favorite — is a dumping ground for some of the interesting and weird things I find on the internet that doesn't really fit in anywhere else.
I mention this because I realize not everyone will be equally interested in every section. But knowing how things are structured will hopefully help you skip to the parts you like!
With that, let's do this thing…
Rian
Featured product development articles
In this post I discuss some things I learned recently about prioritization, and how that affects what product managers spend their time on:
When you can only work on a very limited number of things — and provided your team is engaged in customer and business insights — the most important problems to work on are felt, not calculated. I truly mean that. When we go into planning for a new period of work we keep our business goals close, and the projects we need to work on to deliver on those business goals are in our bones. We talk about it, and debate specifics and implementation details. But when it comes to the problems we need to solve there is very little disagreement.
Shaun Juncal makes a compelling argument for making accessibility a core part of product development:
But addressing accessibility early and often—if not making it an ongoing pillar of product quality—is a best practice every product team should embrace. Accessibility enables the maximum number of potential users to engage with products, increasing the total addressable market and avoiding frustrated customers from getting tripped up on accessibility shortcomings. […]

When a product doesn't fully incorporate accessibility, the company is essentially telling a cohort of potential users that "this product isn't for you."
He shares some good advice on how to make accessibility efforts a natural part of the product development process.
Philipp Krehl has a very thorough, practical article up on Mind the Product. His main thesis is that figuring out when it's safe to move to the build/delivery phase of a project is all about your level of certainty about the problem you're solving. He proposes a simple rubric to calculate your comfort level with different product risks:
If you and your team have marked every answer a 3 or below, it confirms that you have a high degree of certainty about your path, and you can start building. You will probably still discover new information but you can just adapt to it — this is why we work with Agile methodologies like scrum or Kanban.

Answers marked with 4 or above indicate areas where you should invest and do product discovery to reduce your uncertainty. At this stage, it's better to figure out the right thing to do rather than commit to an outcome.

Once you have identified areas which require more understanding you can use an effective technique called Assumption Mapping.
He also provides a good overview of the value and practical aspects of Assumption Mapping, a method I am keen to try out.
Work better together: resources and tools
The Rise of Distributed Teams →
A good deep-dive on the increase in remote work, and where some of the opposition to it comes from.
A designer's advice for transitioning into a remote job →
Al Power is a Dublin-based designer who recently transitioned into his first remote design role. Drawing on his own experience, Al explains why he decided to take a remote job and also gives some advice to people who are considering remote life.
Managing a Virtual Team: Advice From Leading Remote Companies →
We Work Remotely speaks with leaders at four remote companies about their approach to culture, hiring, communication, supporting your team, and creating connection.
20+ Mac Productivity Hacks from CEOs, Artists, Developers, Youtubers and More →
A handful of Mac power users explain some things they do to be more productive with their Macs. I definitely picked up a few good tips here.
How to Give Your Team the Right Amount of Autonomy →
Leaders often say they want to empower autonomous teams, but they also fear the chaos that might be unleashed if they do. Here are some guardrails that can help.
Technology news and reflections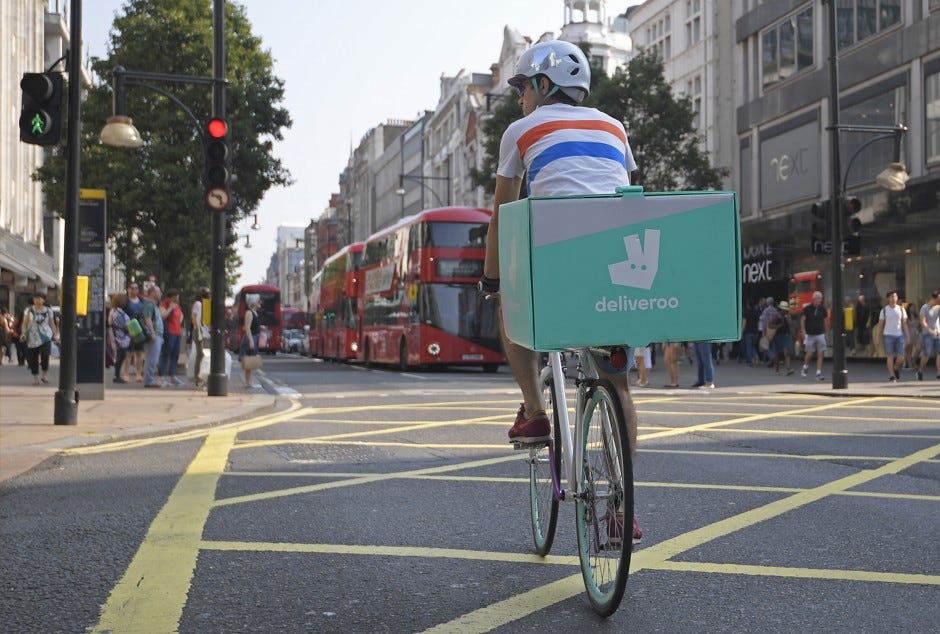 From food-delivery startups to mapping and co-living companies, technology focused on urban systems is drawing billions of dollars in venture capital:
The third great economic transformation, which we are going through today, is a shift to a knowledge economy that is concentrated and based on cities. Just as farms and factories of previous epochs were optimized for efficiency, the offices, apartments, cars, and other elements of cities that sit unused much of the time will be adapted for greater productivity. This is the nexus for the rise of urban tech, which is unleashing a new round of creative destruction on cities.
Instagram is recognizing and starting to try really hard to reduce bullying on the platform:
The second is a product Instagram is calling Restrict. Instagram research has found that teens are loathe to block a peer who bullies them, because that both betrays their hurt feelings and keeps them from observing whatever the bully might do next. Restrict is more clandestine. While a user can easily tell when they've been blocked, it won't be obvious they've been restricted. A bullying victim, meanwhile, will have the power to review comments from such accounts before anyone else sees them. They can approve them, delete them or forever leave them in a pending state: invisible to all but the bully.
Meanwhile, YouTube is also finally acknowledging that it has a problem:
The site now attracts a monthly audience of two billion people and employs thousands of moderators. Every minute, its users upload five hundred hours of new video. The technical, social, and political challenges of moderating such a system are profound. They raise fundamental questions not just about YouTube's business but about what social-media platforms have become and what they should be.
Ugh. This is Instagram for me:
Everyone has that one app. The one that mocks you from your home screen. The app that lures you to the folder where you've tried to hide it. The app you've signed out of and deleted — only to download again the next morning. The app you can't quite quit.
Some households are starting to operate more like businesses:
Incorporating Trello, along with Gmail, into the Parker family's life has been a godsend, in Tonya's view. It streamlined family communication, helped keep everyone organized, and added a layer of accountability to tasks. Now, instead of wondering if her children forgot to do something, Parker says she can ask, "How are you doing on your checklist?"
This is a fascinating trend. I can understand the use of Trello, and maybe even Slack, but… JIRA? That seems like a lot:
Julie Berkun Fajgenbaum, a mom of three children ages 8 to 12, uses Google Calendar to manage her children's time and Jira to keep track of home projects.
Random things I like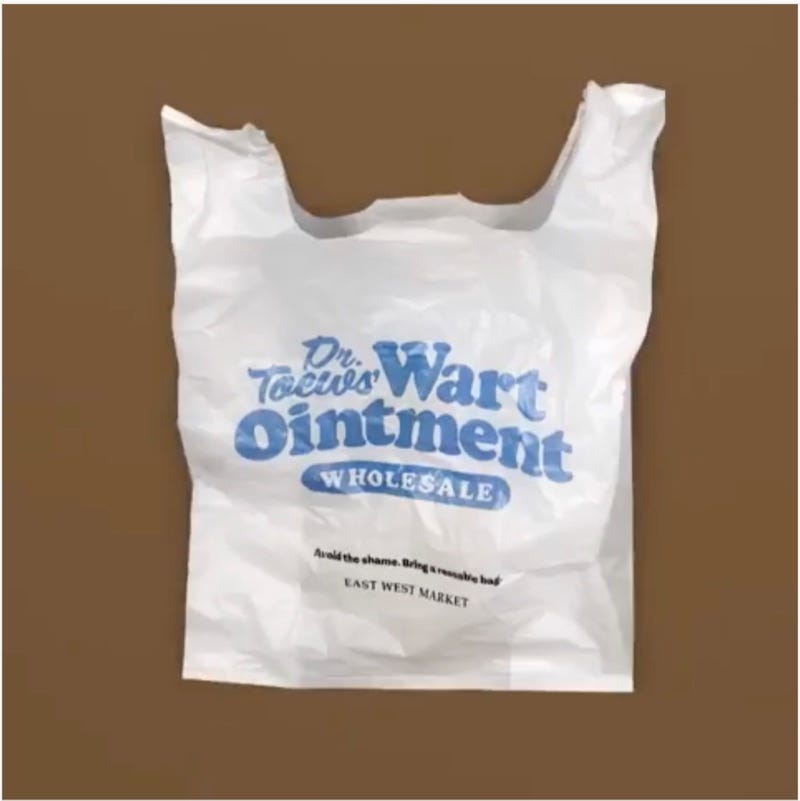 😔 One Canadian grocery store used public shaming to try to get customers to ditch single-use plastics and instead use reusable shopping bags. It didn't work.
🦕 The evolution of the internet as seen through Google's changing privacy policy.
👫 If you have plenty of time and the will to match, here's how to run a small social network site for your friends.
🧘‍♀️ Watered-down versions of "prayer", "meditation", and "inner peace" are turning monastic influencers into some of social media's biggest stars.
🚐 To stock Amazon's shelves, merchants travel the backroads of America in search of rare soap and coveted toys.
🎲 Nerd culture, Stranger Things, and the gig economy have created a world where Dungeons & Dragons enthusiasts host games for $500.
First time seeing this newsletter? Subscribe here.