Elezea Newsletter — Issue 2019.27

A weekly newsletter to help you create better products, and understand the broader impact of technology on our work and our lives.
Hi there,

Based on the lack of activity in my Stoop inbox it seems like many newsletters slow down while it's Summer in the Northern Hemisphere. Well, we don't do that here at Elezea HQ. You can still expect to see a newsletter every week throughout the Summer. Hooray!
That said, the emails might be a little shorter, with fewer links and slightly more personal news and reflections. We'll get back to our regular programming once Autumn walks in where it left us last, but for now, let's talk about… books!
Here's what I have planned for my summer reading: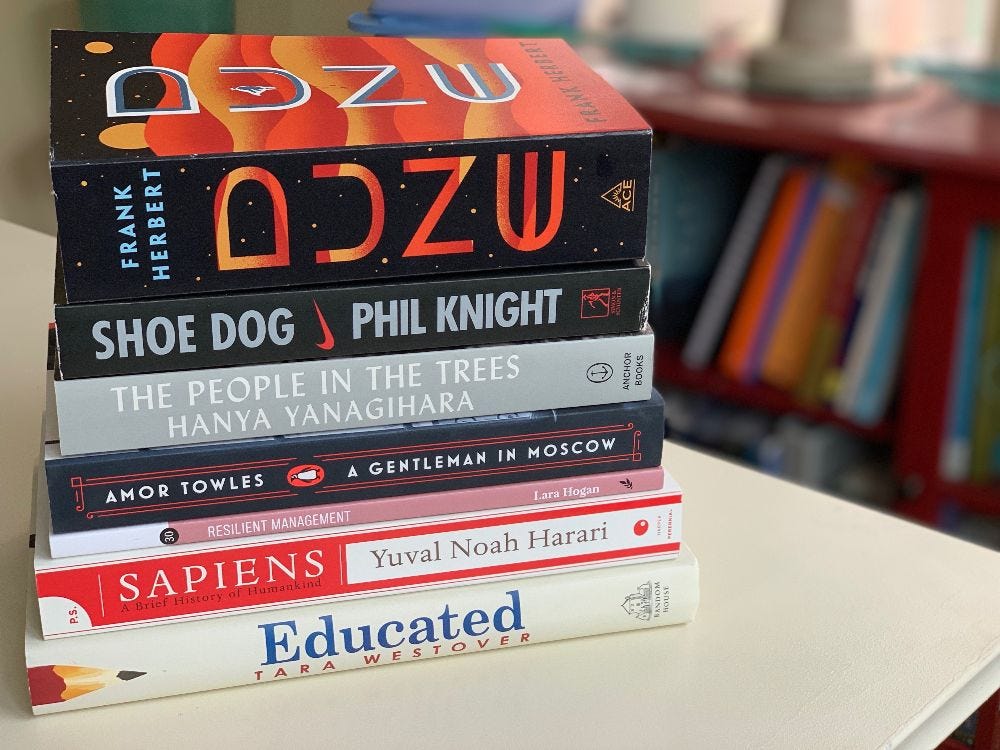 But let's make this a thing — what are you planning to read this summer (or winter if you're down South)? What would you recommend? Maybe I can share some of your recommendations in next week's newsletter.
Ok, that's enough of that, let's get to some interesting reading!
Rian
Featured articles
There's been a bunch of Evernote post-mortems, but I did enjoy the backstory and humor of this post. CEO Ian Small also makes a point about honesty and candor that's really important for product managers to understand. He talks about how customers reacted when they finally came clean about the app's quality issues:
Customers responded to his candor with a mix of optimism and skepticism, Mr. Small said. "The fact that we were able to tell the truth — that they already knew to be true — was a change of pace, not just for Evernote but for every tech-company relationship they probably have," he said.
How we communicate when things go wrong lays your company's soul bare. Hide behind "sorry for the inconvenience" and other fluffy language, and customers will lose trust. Be honest and show true empathy, and you'll build stronger relationships.
I also really like this quote:
Now Mr. Small faces the challenge of recruiting engineers to fix Evernote's "unique collection of bugs," when they could be riding a bullet train to riches at a newer company. Hot start-ups can spend lavishly on engineering talent; they can always raise more if they're growing quickly. Evernote has a different, more mature goal. It expects to reach positive cash flow this year, with annual revenue of nearly $100 million. "We used to be a movement," Mr. Small said. "When we were a movement, we weren't a business."
Too many companies try to build "movements" instead of sustainable businesses that provide real value to customers.
This post by Megan Quinn starts off really strong:
The hallmark of a well-run development engine is a development cadence that is brisk in bringing new products to market without burning out its builders.
And then it only gets better from there. Her point about being "flexible on scope, fixed on time" is spot on:
One way to establish a good development cadence is to commit to a predictable launch schedule and avoid slipping by pushing out features, not time. Some organizations commit to launching every month with the notion of ticks (small feature releases/fixes) and tocks (bigger, marketable moments).
Katy Cowan's interview with Frank Chimero is really great from start to finish, and covers so much ground on design and technology and how to think about our work. Frank's view on the importance of not overworking yourself is refreshing, and we'll hopefully continue to see more of this kind of thinking:
It's really easy to think that not working full bore is somehow failing your teammates or that withholding effort is poor work ethic and moral weakness. That thought is worth interrogating, though, and it all seems kind of ridiculous once you get it out in the open. There should be no guilt for refusing to work hysterically.
Work better together: resources and tools
Shape Up — Stop Running in Circles and Ship Work that Matters →
Ryan Singer's detailed book on how they work at Basecamp is now available, and it's well worth reading.
Agile methodologies for product management →
A good intro and visual guide to the main concepts of Agile development, including Lean, DevOps, Kanban, and Scrum.
Sensible SEO for Good Web Sites →
Good overview of how to do SEO well, and ethically. In short: forget tricks, focus on best practices.
How Google Pagespeed works: Improve Your Score and Search Engine Ranking →
Speaking of SEO, this is an incredibly detailed post on how PageSpeed calculates its speed score. Interesting that Time to Interactive (TTI) is the most impactful metric to your performance score.
Remote UX Work: The NN/g Case Study →
The Nielsen Norman Group explains how they use digital collaboration and communication tools to mitigate some of the difficulties of remote work.
Every cognitive bias in your pocket. Save this to your home screen
A lovely, lightweight online tool to create flowcharts and more.
Technology news and reflections
Costco has found immense success by prioritizing the interests of its customers and employees over those of its shareholders:
Since the day Costco went public in December of 1985, investors have complained that the company has been "too generous" with its customers and employees. They've called for higher markups on goods, steeper prices, and reduced benefits for workers.

But Costco has always insisted that their policies aren't just altruistic — they're good for business: By sticking to their principles, stock has gone up 387% since 2000.
Further technology reading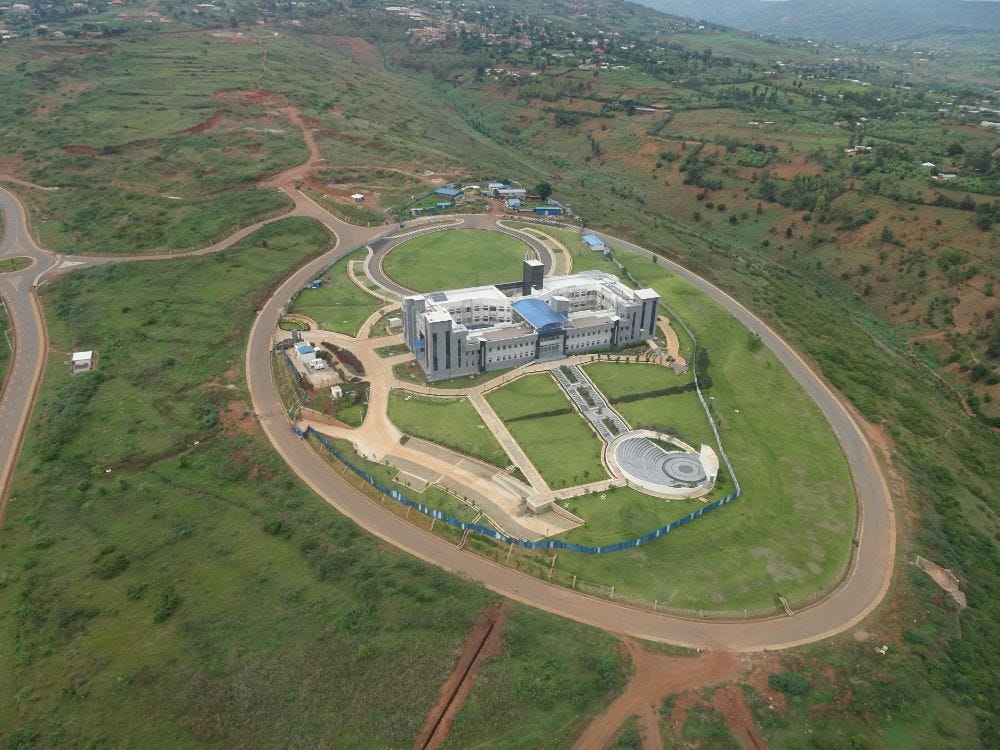 Top American universities are doubling down on their presence across Africa →
"Our vision is to be here, educate African students in Africa, for African applications."
Catalyst deep dive: The future of Mac software according to Apple and devs →
The people already using Catalyst tell Ars Technical what Mac users and developers should expect. In typical Ars fashion, this is a very thorough post.
First time seeing this newsletter? Subscribe here.