Elezea Newsletter — Issue 2019.21

Hello everyone,

There is suddenly a lot more of you this week 😅. That's great to see, and I want to make sure you get value out of the newsletter, so please let me know if you have any feedback!

This week the focus on the product side is mainly on how to build effective organizations, but don't miss Steve Denning's excellent post on the current state of agile development. That one is — dare I say it — a must-read.

Other highlights this week include an excellent guide to Deep Work, a neat Slack tool for quick collaboration on a timer, and the coming political war over 5G networks.

Enjoy, and have a good weekend!
Rian
Featured product management articles
One of the issues that's often lamented about the product management profession is that it is not well understood. I think one of the big reasons for that is that we try to put too many different jobs in the same category. I have come around to the viewpoint that product manager roles should be classified in terms of the type of goals they are trying to accomplish. I like Saeed Khan's breakdown in this article:
Roles in Product Management should differentiate between technical and business focus; between short term tactical and longer term strategic activities; between internal (inbound) and external (outbound) responsibilities. These roles should be organized as small teams focused on specific products or product lines, with defined metrics to measure progress and success.

This is what is done with virtually every other department in a company. Why should it be different for Product Management?
Another way to look at it comes from Jonathan Golden. He talks about Pioneers (focused on taking risks and building new things), Settlers (focused on growth and scaling), and Town Planners (focused on infrastructure and platform management), and then makes this point:
Even in an established company, all three types of product managers are critical. "The product team needs each of these PMs to be nimble and responsive. Otherwise the business won't endure for the long term," says Golden. "We allocate product resources across three main categories: core initiatives that focus on the existing product, new initiatives that explore possible areas of growth for the business, and platform initiatives that focus on building fundamental technological infrastructure." Pioneers and settlers don't become obsolete just because you're at scale.
This type of thinking wil help a lot with the misunderstandings and misconceptions that exist in the product management landscape.
This is a good write-up of a talk by Alice Newton-Rex. She explains some of the key principles for effective goal-setting from a product perspective. One section I found particularly useful is her point that metrics and goals are very different depending on the phase a company is in. For example, for a brand new product, she advises not to create traditional "growth" metrics:
But, in my experience, these goals aren't so useful for new products. It's a lot harder to put numbers against your goals when you don't have anything to dial up or down, and achieving some business outcome at all costs is less important than learning. I suggest adopting more hypothesis-style goals, in which success looks like proving or disproving that hypothesis. Don't default to aiming to gain sign-ups, users or revenue for your new product. Aim instead at proving your riskiest hypothesis.
This Forbes essay by Steve Denning is the most useful thing I've read about the state of Agile in a long time. It starts off extremely strong, with his "three laws of Agile":
The Law of the Customer — an obsession with delivering value to customers as the be-all and end-all of the organization.

The Law of the Small Team — a presumption that all work be carried out by small self-organizing teams, working in short cycles and focused on delivering value to customers—and

The Law of the Network — a continuing effort to obliterate bureaucracy and top-down hierarchy so that the firm operates as an interacting network of teams, all focused on working together to deliver increasing value to customers.
Note that there's no mention of software in those laws. This goes way beyond the original Agile Manifesto, and the idea that Agile is for software only:
But restricting agile to software development becomes a problem. When agile thinking takes over software development in a traditionally managed organization, it inevitably begins to run into conflict with other parts of the organization that are moving less rapidly and less flexibly.
This is how you get organizations that follow an agile process for their development process, while the rest of the organization still operates in silos.

Steve discusses many of the other misconceptions and problems with Agile in his post. He has some particularly choice things to say about SAFe, which also reminded me of Marty Cagan's excellent takedown of SAFe in his post Revenge of the PMO.
My kids are obsessed with the podcast Wow in the World (and, to be fair, it's really good). Guy Raz is such a goofball on that show that it was a little weird to see this headline. But I thoroughly enjoyed Laura Baverman's write-up of one his recent talks at the first ProductCraft conference. He gives several recommendations for PMs on how to run successful products, including "Focus on What's Different, Special, or Better Than Anything out There":
Advisors to Allbirds were concerned that launching just a single shoe design in only four colors was a recipe for failure. To succeed in the direct-to-consumer retail market, they'd need to provide options for shoppers, those experts said.

But founders and co-CEOs Tim Brown and Joey Zwillinger were most concerned with creating a superior product—an environmentally-friendly shoe made of superfine Merino wool. They were convinced that getting these values right would help them sell the shoes, and expansion into other types of shoes or products would happen from there.

They were right. Within 30 days of launch, they sold out of a year's worth of inventory. Three years later, the company is valued at $1.4B, and according to Raz, still offers something better than anything else comparable. Allbirds ignored what the competition was doing and create a truly differentiated product.
There are some great lessons in these stories.
Further product reading
Brent Tworetzky Reveals Lessons Learned While Building Great Product Teams →
The SVP of Product at InVision talks about a variety of topics, including how the product management role works at InVision, finding the career that's right for you, and six lessons he's learned over the years about being a good PM.
To Build Great Products, Build This Strong, Scalable System First →
The two co-VPs of Product at Reddit provide some solid advice on how to create effective, replicable, and durable product development systems.
Meet the man with an impossible job: cleaning up YouTube →
Whatever your job is, be glad it's not product manager for YouTube. "Instead of locking YouTube up, Mohan and his team are trying to tame it as best they can, with computers, humans, and a set of constantly updated guidelines for those computers and humans to follow."
Quote of the week
There is another, equally critical, factor for success in companies: teams that act as communities, integrating interests and putting aside differences to be individually and collectively obsessed with what's good for the company. Research shows that when people feel like they are part of a supportive community at work, they are more engaged with their jobs and more productive. Conversely, a lack of community is a leading factor in job burnout.

— From Trillion Dollar Coach: The Leadership Playbook of Silicon Valley's Bill Campbell by Eric Schmidt, Jonathan Rosenberg, & Alan Eagle.
Work better together: resources and tools
The Complete Guide to Deep Work (including a step-by-step checklist) →
An in-depth, practical guide from the folks at doist, based directly on Cal Newport's strategies in his book Deep Work. The guide distills all of the research and recommendations into a single actionable resource.
How To Feel More Connected When You Work Remotely →
Good recommendations on how not to get too isolated, lonely, and crazy as a remote worker.
Coffee Shops, Office Space, and… the Future of Remote Work →
A short post on what's driving the shift to remote work, and some unanswered questions and challenges around it. But I'm linking to this mainly for the good list of tools for remote workers at the end of the article.
What we learned from the most performing remote tech teams →
This article focuses on the ins and outs of finding, interviewing, and hiring remote workers.
This looks like a great tool from the Postlight team. Create a temporary Slack channel with your teammates, and set a deadline after which it will just... disappear.
Typography Terms Cheat Sheet →
Typography concepts can sometimes get lost in translation between researchers, developers, designers, and stakeholders. This is a good cheat sheet to help you decode the meaning of common or often mistaken typography terms.
Technology news and reflections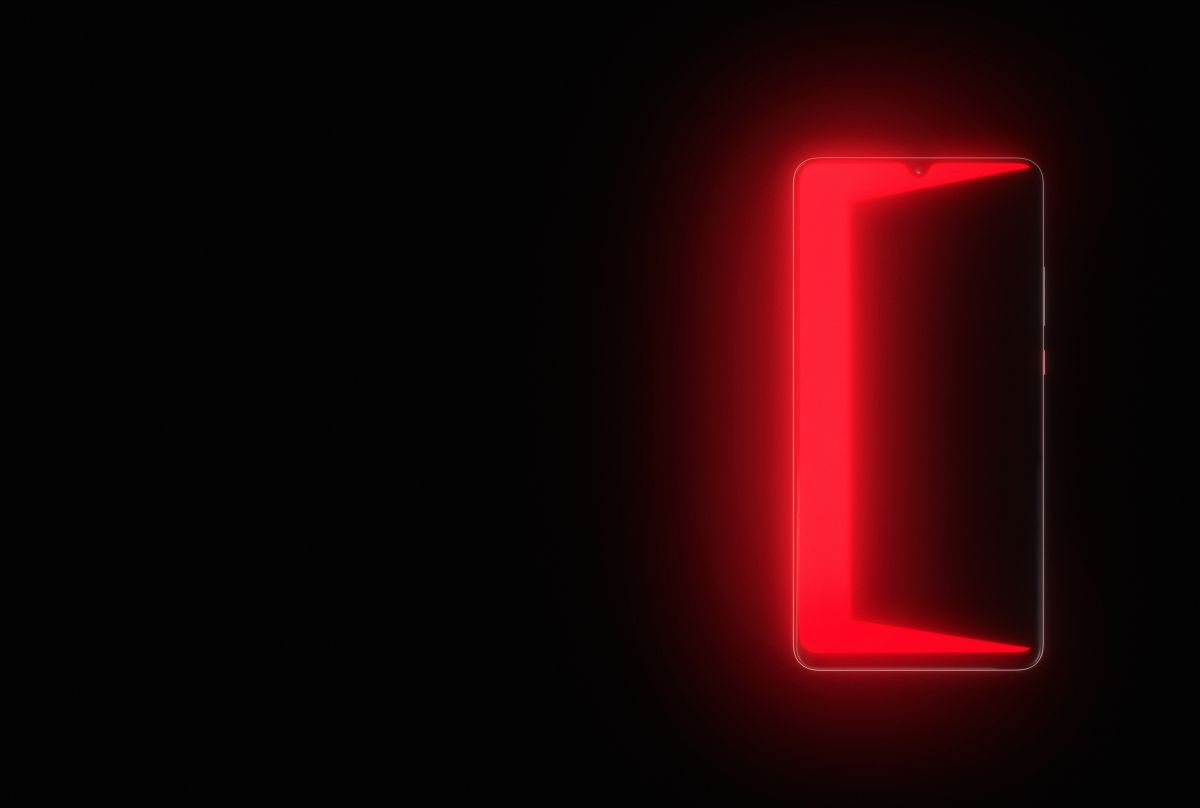 This is really good essay in Time Magazine about the race to be the first communication company to own 5G networks. Here's why it matters so much:
The advent of 5G means practically everything with a chip will be tethered to a wireless network, which brings with it enormous geostrategic implications if a Chinese company is responsible for building those networks. The 5G infrastructure will intertwine factories, power plants, airports, hospitals and government agencies. If it comes under a broad, sustained attack, it "would mean a total collapse of society," warns professor Lim Jong-in of the School of Information Security at Korea University.
If you're a fan of The Three-Body Problem you already know where this is going:
Imagine a dark forest at night. It's deathly quiet. Nothing moves. Nothing stirs. This could lead one to assume that the forest is devoid of life. But of course, it's not. The dark forest is full of life. It's quiet because night is when the predators come out. To survive, the animals stay silent. [...] This is also what the internet is becoming: a dark forest.
Admissions officers are increasingly turning to automation and AI with the hope of streamlining the application process and leveling the playing field:
Baxter argues that software can help identify the biases that creep in to human-based admissions processes. Algorithms can do systematic analyses of the data points that admissions officers consider in each application. For instance, the Salesforce software used by Taylor University includes Protected Fields, a feature that displays pop-up alerts in order to identify biases that may emerge in the data, like last names that might reveal an applicant's race.
But of course, the other side of the argument is this:
However, as artificial intelligence experts have cautioned, systems that aim to reduce bias through AI could be complicated by AI itself. Since admissions are embedded with many subjective judgments, Richardson believes attempting to automate it can result in "embedding and possibly concealing these subjective decisions," quietly replicating the problems that these systems purport to address.
Quick links
The world needs a tech diet; here is how designers can help →
The design of this page gives me a headache on desktop, so please read it on your phone. The practical recommendations for ethical design are good, if you can find it...
Investing in the Podcast Ecosystem in 2019 →
A very interesting look at the podcast market from Andreessen Horowitz.
Random things I like
⚔️ I really enjoyed this interview with Keanu Reeves. He seems like such an interesting guy.
🤷‍♀️ Related, take a look at this New York Times essay on the tech, music, style, books, trends, rules, films and pills that made Gen X … so so-so.
🎧 One for the music fans... What's going on when people talk about digital vs. analogue masters.
🎸 Speaking of music, this week I've been enjoying the mellow sounds of Darling, It'll Be Alright by Allman Brown and My Finest Work Yet by Andrew Bird.
First time seeing this newsletter? Subscribe here.