Elezea Newsletter — Issue 19

A weekly newsletter with links and resources to help you create better products, work better together, and understand the broader impact of technology on our work and our lives.
Resources to create better products
This is a great interview with Sally Carson. I love the focus on user research throughout. "You need to swim upstream to take on the design work that shapes the overall product strategy and roadmap," she says. "Making the leap between pure execution and strategy is hard, but the head of product design needs to deliver on this if you want to get the most leverage out of your organization's investment in design." (First Round Review)
I worked with ProductPlan on some of the content in this eBook, and I think they did a really good job with it. You have to enter your email address to get it, which I don't love, but I think it's worth it.
I always appreciate hearing the themes that come out of conferences, and this summary from the ProductCraft team is definitely interesting. "At its core, product management is about empathy with the customer, which involves listening to — and telling — their story. Customer feedback, particularly when combined with usage data, helps PMs follow their users' journey from start to finish. Communicating that journey and its highs and lows is an important skill for every product professional." (Kristen Miller, Product Craft)
A good argument that all product managers should consider: the problem with digital design is that we're not cynical enough. "To cite a few obvious examples, it would have been smart to think ahead about how neo-Nazis might use Twitter, how pedophiles might use YouTube, or how a mass murderer might use Facebook Live." (Rob Walker, Medium)
Dan Olson discusses the Kano model, and how to apply it to competitor analysis, in this great interview with the productboard team. (Dan Olsen, productboard)
___________________
Elezea is 100% reader-supported. If you would like to help, please share on your favorite network, forward to a friend or colleague, or become a patron.

Resources to work better together
A good system for outlining how decisions are made, and enabling teams to move quickly. (Nick Francis, HelpScout)
Some good research from the NN Group that confirms what we've always instinctively known: "A surplus of digital workplace tools places a cognitive burden on employees, as it takes time for people to stop and think about where to find each tool." (Anna Kaley and Maria Rosala, Nielsen Norman Group)
Technology news
This is my recommendation for your must-read of the week. It is a beautiful, thoughtful, and extremely self-aware essay about the role Instagram plays in influencers' lives. "There are plenty of well-documented reasons to distrust Instagram — the platform where one is never not branding, never not making Facebook money, never not giving Facebook one's data — but most unnerving are the ways in which it has led me to distrust myself. After countless adventures through the black hole, my propensity to share, perform, and entertain has melded with a desire far more cynical: to be liked, quantifiably, for an idealized version of myself, at a rate not possible even ten years ago." (Tavi Gevinson, The Cut)
I know this will surprise you, but it turns out Instagram built a feature that is now being used… not as intended. Influencers are charging people money to be in their "Close Friends" list. "She has close to 94,000 followers, about 400 of whom are her 'Close Friends,' a privilege won by paying $3.33 a month on Patreon. Those followers get access to exclusive 'rants, theories, and personal updates,' including 'silly details' of Abrao's love life, big ideas about 'existence and wellness,' and poetry and prose from her personal archives." (Kaitlyn Tiffany, The Atlantic)
One more… This article on the secrets of Instagram's body modification economy is as fascinating as it is disturbing. "You don't realize until you are on the platform and growing, but the better looking you are, the more money you make, and you get treated differently when you look like a Bratz doll," she said. "I'm hyper-aware of social media and what these celebrities have done cosmetically and I just have this need to look better." See also: Body positivity campaigners are celebrating after Instagram announced new rules for posts about weight loss products and cosmetic surgery. (Eve Peyser, Medium)
It's not about foreign trolls, filter bubbles or fake news. Technology encourages us to believe we can all have first-hand access to the 'real' facts – and now we can't stop fighting about it. "Once doubt descends on public life, people become increasingly dependent on their own experiences and their own beliefs about how the world really works. One effect of this is that facts no longer seem to matter (the phenomenon misleadingly dubbed 'post-truth'). But the crisis of democracy and of truth are one and the same: individuals are increasingly suspicious of the 'official' stories they are being told, and expect to witness things for themselves." (William Davies, The Guardian)
Random things I like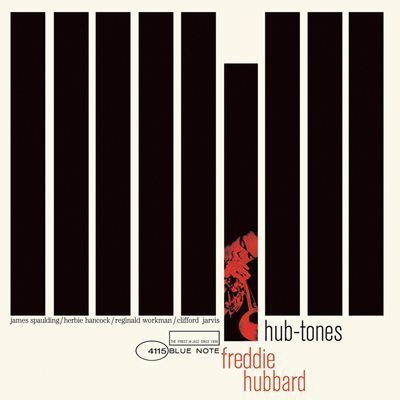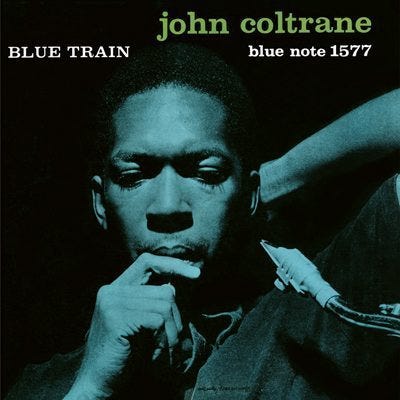 🎺 I know I need to be careful about not turning this into a jazz newsletter, but this article on the design of Blue Note record covers is too good to pass up.
👽 I couldn't stop reading this deep-dive into the fascination with Area 51. "In 1989, a man named Bob Lazar told Nevada media that he had been an engineer in Sector 4 of Area 51, where the government was reverse-engineering extraterrestrial spacecraft and studying their crews."
📖 I buy this argument for why vinyl, books and glossy magazines will never go away. In short, it's hard for people to feel they own something they can't physically touch.
😇 Bless. The rise and fall of Flash, the annoying plugin that shaped the modern web.
🧮 Is the era of the $100+ graphing calculator coming to an end?
🤖 AI will transform religion with robot priests like this one.
Final thoughts
I don't want this to sound like an NPR Pledge Drive, so I'll keep it short. This week we hit a subscriber threshold for the Elezea Newsletter where MailChimp automatically started charging me more money every month. I have no ambitions to make money out of this thing, but I would like it to at least not be an ongoing out-of-pocket expense. If you find the newsletter valuable and would like to help cover the costs, please consider becoming a patron for $3/month. Ok, that's all I want to say about that.

____
📖 Heyo, I'm still reading Dune, but I also started with the fantastic The Coaching Habit: Say Less, Ask More & Change the Way You Lead Forever.
🎵 I really like Now, Not Yet by half•alive. It's like a mix between Mutemath and Twenty One Pilots.
🎺 My favorite recent jazz record addition is Art Blakey & The Jazz Messengers' "The Freedom Rider". I never knew the story behind this album, and how the title track relates to 1961 Freedom Riders.
First time seeing this newsletter? Subscribe here.