Elezea Newsletter — Issue 18

A weekly newsletter with links and resources to help you create better products, work better together, and understand the broader impact of technology on our work and our lives.
Resources to create better products
A great list of the lessons productboard learned while onboarding their first 1,000 customers. They go over each of their five phase of onboarding in detail: Intrigue, Interest, Desire, Commitment, and Success. (Winston Christie-Blick, productboard)
A very interesting interview with Mike Isaac, the author of Super Pumped: The Battle for Uber, about what went wrong at the company. This is a useful read for all product managers. "The thing they didn't realize — and this applies to most tech companies — is that parachuting into markets with their own cultural and socioeconomic factors and dropping a new thing in can have a lot of different consequences. Some of those are good, like allowing people to earn more than they did before. Others are wildly crazy, and wrong, and bad." (Zack Crocket, The Hustle)
Some really interesting food for thought for anyone who uses AI and Machine Learning in their work. "Much of the timely criticism of artificial intelligence has rightly focussed on the ways in which it can go wrong: it can create or replicate bias; it can make mistakes; it can be put to evil ends. We should also worry, though, about what will happen when A.I. gets it right." (Jonathan Zittrain, The New Yorker)
___________________
Elezea is 100% reader-supported. If you would like to help, please share on your favorite network, forward to a friend or colleague, or become a patron.

Resources to work better together
An excellent guide on how to hire the right people. Instead of thinking about hiring for a job description, think of hiring as the first step of a "Role Lifecycle". (Christina Wodtke, Elegent Hack)
Based on research from almost 400 people and insights from 1,000+ managers, Claire shares processes and tools to collaborate effectively in a remote team. (Claire Lew, Know Your Team)
Seven guides with advice on better ways to work, based on input from the most successful remote teams in the world. (The Twist Team)
Some good advice for how to ensure you succeed at remote work in spite of its challenges. (Marie Prokopets, FYI)
Technology news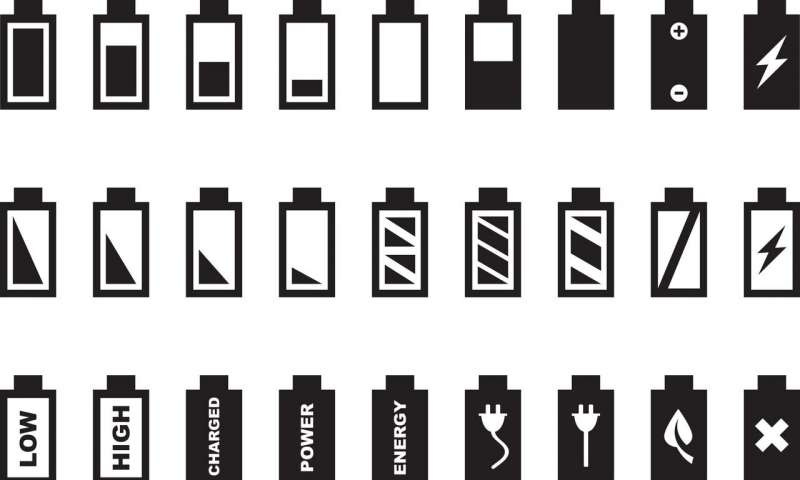 This is some fascinating research. "'People no longer think about their destination being 10 km away or 10 stops on the tube. They think about it being 50 per cent of their battery away,' said the study's lead author, Dr. Thomas Robinson." (City University London, Phys.org)
On AirPods as augmented reality devices: "Though the AirPod experience appears strictly solitary and a matter of personal choice, the headphones in fact reshape social behavior for everyone around them, whether those others have their own pair or not." (Drew Austin, Real Life Mag)
A very interesting look at the rise of "regenerative" technology. "On ChangeAView, people post their opinion on a range of topics, inviting fellow posters to persuade them otherwise. Commenters are rewarded not for trolling or shaming but for "deltas"—an indication their argument changed someone's mind. The result is a feast of thoughtful, genuine dialogue among people who might not otherwise engage with one another." (Jamil Zaki, Scientific American)
How data is being used to discover potential breakout songs, help advance artists' careers, and even to determine the sound of the music itself. "It might be weird to say, but looking at data is a very creative thing," Stokes explains. "You can see analytics, but if you have a perspective or if you are really asking questions as you're looking, you can see patterns and movements of audiences and how consumers are behaving. It's about being creative and crafty on how you can be a part of that stream and get in that mix with your content." (Shawn Setaro, Complex)
Random things I like
👗 There is such a thing as "digital fashion" and it is HUGE business.
🚬 On this week's episode of Not The Onion, Vapers turn to cigarettes to wean themselves off Juuls.
💼 What exactly was Chandler's job? Chandler, who is so indifferent about what he does that he is unable to pay his job even the small courtesy of hating it.
💅 London has a purpose-built mini-studio for social media selfies.
⁉️ I love it when WIRED answers questions I didn't even know I had. LikeWhat Happened to Urban Dictionary?
🧙‍♀️ A magician implanted 26 microchips and magnets in her body. "I know that sounds crazy, but my cat's upgraded even, so I can scan him, and he will tell his story about how I found him behind a grocery store. I love my cat."
First time seeing this newsletter? Subscribe here.