Elezea Newsletter — Issue 17

A weekly newsletter with links and resources to help you create better products, work better together, and understand the broader impact of technology on our work and our lives.
Resources to create better products
When Waterfall Principles Sneak Back Into Agile Workflows → (Steve Blank, HBR)
Very good article about the problem of "AgileFall", and ways to avoid it. "In sum, the radical idea was that the head of product's role was not to push the paperwork down. It was to push an outcome orientation down, and then translate its progress back up the chain."
How product managers can identify what customers really need → (Winston Christie-Blick, productboard)
Good overview of how to understand why people say they want things, to help us figure out the core user need we need to solve with our products. "Perhaps because we humans tend to assume our own needs represent objective, universal problems, we overestimate the ability of others to understand them."
The importance of humility in product management → (Thor Mitchell, Medium)
This is a topic that's near and dear to my heart, and that I've written about before as well. "Great product managers are humble to a fault. They understand that their opinion is just one of many valuable and valid opinions. They are aware that they can never truly understand how others feel, or what others need, but must never stop trying to do so. They do not crave attention, credit, or authority, yet they offer them willingly to others."
___________________
Elezea is 100% reader-supported. If you would like to help, please share on your favorite network, forward to a friend or colleague, or become a patron.

Resources to work better together
Why Highly Diverse Work Teams Are Better at Untangling Complexity → (David Komlos and David Benjamin, Wharton University)
Excellent article by the authors of Cracking Complexity, in which they explain not just why diverse teams are good, but also how to grow a diverse team. "Leaders have been hearing for years that diverse teams are key to tackling big problems, to innovating better, and to overall performance. In practice, few leaders know how to configure teams with the specific diversity of talent required to resolve their top challenges; they aren't clear on what qualifies as diverse in terms of "who" and "how many," nor how to construct these teams. This is essential to mastering complexity."
Five ingredients for happy, motivated and successful teams → (Lillian Ayla Ersoy, UX Collective)
Good overview of the key elements of successful teams, including principles like "Small multidisciplinary teams and clear roles", and "Co-creation, then time for individual flow".
How to Build and Strengthen Distributed Engineering Teams → (Cole Stryker, Distributed)
Good write-up of this podcast interview with Cate Huston (Head of Developer Experience at Automattic) on what it takes to build strong distributed engineering teams. "In a distributed setting, expectation-alignment between managers and individual contributors is especially important, and that alignment needs to begin in the hiring phase."
Tempo →
Yet another new email client… this one's pitch? "The email client for Mac that helps you focus".
Redacted →
This tool lets you redact parts of an image, by adding blurred, pixelated, or black boxes to specific areas. Useful to anonymize screen shots.
Sketchsheets →
Ready-to-print sketch sheet templates for designers and product managers.
Technology news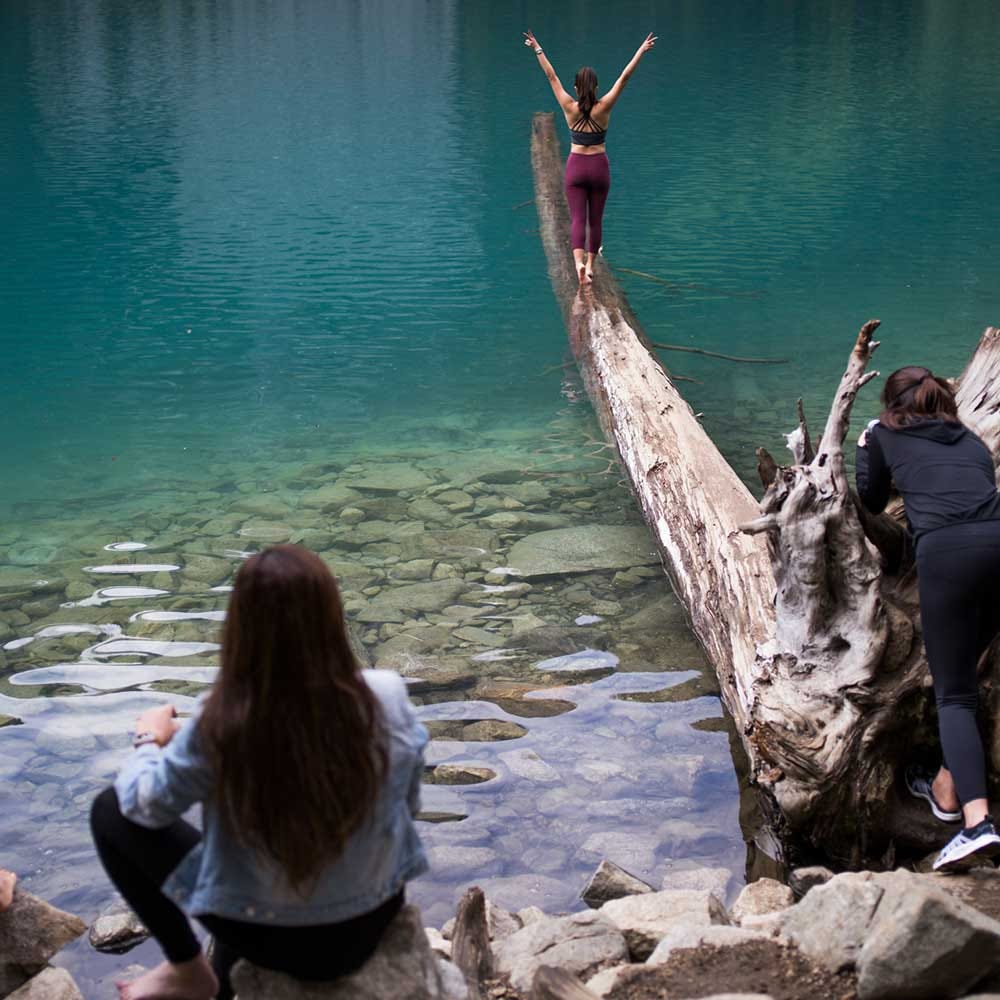 Spoils of #nature on Instagram → (Justine de l'Église, Beside Media)
There are lots of articles about how Instagram is "ruining" popular travel destinations, but this is the first one I've seen that goes really deep on one particular location and how the influencer game actually works. It's sad, but mostly endlessly fascinating. "Perfect framing, colouring, construction, mood, and in the perfect setting. Yet on the other side of the camera, 20 people are lined up to immortalize the same perfect scene, on the same log. Several small groups orbit around, telephones in hand. A portable speaker spews "Don't Stop Me Now" by Queen into the landscape."
The Bare-Bones Light Phone Will Set You Free → (Arielle Pardes, The Verge)
This is quite a pitch for a phone. "The value of Light Phone is not just the object itself. The value is the experience that you break away from the internet, from social media, from all the manipulation. You're free now. This is your life. What are you going to do?" Or just, you know, make your own distraction-free phone.
Startups' new frontier: Optimizing your friendships → (Kia Kokalitcheva, Axios)
In other nightmare scenario news… "CRM ('customer relationship management') software is how salespeople keep track of their targets. Now 'personal CRM,' which applies the same techniques to personal relationships, has become one of the hottest app categories in Silicon Valley, with three companies pursuing it in accelerator program Y Combinator's most recent class."
Ecommerce as Video's Killer App → (Connie Chan and Avery Segal, Andreessen Horowitz)
Very interesting article on how various platforms from China use short videos as commercials and buying instruments for ecommerce sites.
Random things I like
🥚 Google, Tesla, Amazon, and others are still hiding quirky software surprises in their products, mostly to give you a chuckle. The Secret History of 'Easter Eggs'.
🎧 I completely agree that the AirPod Connect sound is beautiful.
🚊 But also, New Yorkers are losing so many AirPods in subway tracks that MTA is considering a PSA to warn commuters.
🤖 This is such a lovely profile of Linda Hamilton.
🎼 Remember when pop songs used to fade out?
🎩 From "Star Wars" to "Game of Thrones," fans have more power than ever to push back. But is fandom becoming as toxic as politics?
Final thoughts
More newsletter format tweaks this week! Some more personal insights, and a fancy new quote highlighting situation. Here's the thing. The open rate for the newsletter doubled — that is correct, DOUBLED — after the format change. And even though I work in email, I have no idea why.
With some inbox providers you can kind of get an idea of why certain emails go to spam instead of the inbox, but Gmail is completely incomprehensible in this area. They don't even tell you when a user clicked a message as spam. So if you use an Email Service Provider like Mailchimp to send email, you should know that the "spam complaints" you see in your reports do not include Gmail spam complaints. It's crazy-making.
But anyway, the point is, something *waves hands wildly at everything* is working here, so let's stick with it for a bit.
_______
📖 Surprise! Still Dune!
🎵 The new Death Cab for Cutie EP on repeat. The last 3 minutes of this song (YouTube) is INSANITY.
🎺 I scored a late 60s Japanese pressing of Interplay, one of my favorite jazz albums of all time. Bill Evans on piano, Freddie Hubbard on trumpet, Jim Hall on guitar… Hmmmmmmmmm so good.
First time seeing this newsletter? Subscribe here.