Elezea Newsletter — Issue 16

A weekly newsletter with links and resources to help you create better products, work better together, and understand the broader impact of technology on our work and our lives.
Resources to create better products
Product vs. Feature Teams (Marty Cagan, SVPG)
Yes, everyone is linking to this post right now, but I can't not. Defining the distinction between "feature teams" and "product teams" as understanding who is responsible for value and business viability is especially interesting: "In an empowered product team, the product manager is explicitly responsible for ensuring value and viability; the designer is responsible for ensuring usability; and the tech lead is responsible for ensuring feasibility. The team does this by truly collaborating in an intense, give and take, in order to discover a solution that work for all of us."
How to Spot a Partial Product Manager (Kate Hopkins, Mind the Product)
A bit of a snarky title, but this is a helpful way to check ourselves to make sure we're not neglecting certain parts of the PM job.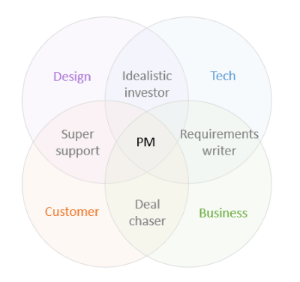 ___________________
Elezea is 100% reader-supported. If you would like to help, please share on your favorite network, forward to a friend or colleague, or become a patron.

Resources to work better together
Dealing With The Causes Of Stress In Remote Teams (Siobhan McKeown, Human Made)
This is a very interesting report (PDF) that explores ways to prevent and alleviate stress in remote teams.
6 People Who Prove You Don't Have to Sacrifice Your Career to Work Remotely (Zara Burke, Doist Blog)
How to grow your career while you embrace the flexibility of remote work.
The Four Tools of Discipline (No byline, Farnam Street)
A good overview of the importance of delayed gratification, accepting responsibility for your actions, dedication to truth, and balancing your life.
Just Delete Me
A directory of direct links to delete your account from web services.
Technology news
Pinterest's new vaccine search will offer something rare on social media: facts (Julia Carrie Wong, The Guardian)
Pinterest continues to put all other social networks to shame: "On Wednesday, Pinterest announced a new step in its efforts to combat health misinformation on its platform: users will be able to search for 200 terms related to vaccines, but the results displayed will come from major public health organizations, including the World Health Organization (WHO), Centers for Disease Control, American Academy of Pediatrics (AAP) and Vaccine Safety Net."
Teenage hangups: the drastic plans to keep high schoolers off their phones (Vivian Ho, The Guardian)
This school year, more than 1,000 schools in the US will be using Yondr, a pouch system that allows students to lock away their phones while they're in class: "They maintain possession of their pouches and devices, but they cannot unlock it until the end of the day, when they tap it on an unlocking magnet station located throughout the school."
Ten Years On, Foursquare Is Now Checking In to You (James D. Walsh, New York Magazine)
In other surveillance news: "In 2014, Foursquare made a decision to shift its attention from its consumer apps to a growing business-to-business operation; five years later, 99 percent of Foursquare's business comes from its software and data products. Its clients include Uber, Twitter, Apple, Snapchat, and Microsoft."
Innocence lost: What did you do before the internet? (Leah McLaren, The Guardian)
People born in the late 1970s are the last to have grown up without the internet. Social scientists call them the Last of the Innocents. Leah ponders a time when our attention was allowed to wander.
It's 10 p.m. Do You Know Where Your Friends Are? (Julie Beck, The Atlantic)
Find My Friends isn't as creepy as it might appear at first. It's increasingly being used as a safety tool: "Several people told me they regularly checked Find My Friends or a similar app after leaving a party or a bar, to make sure their friends got home safely."
Random things I like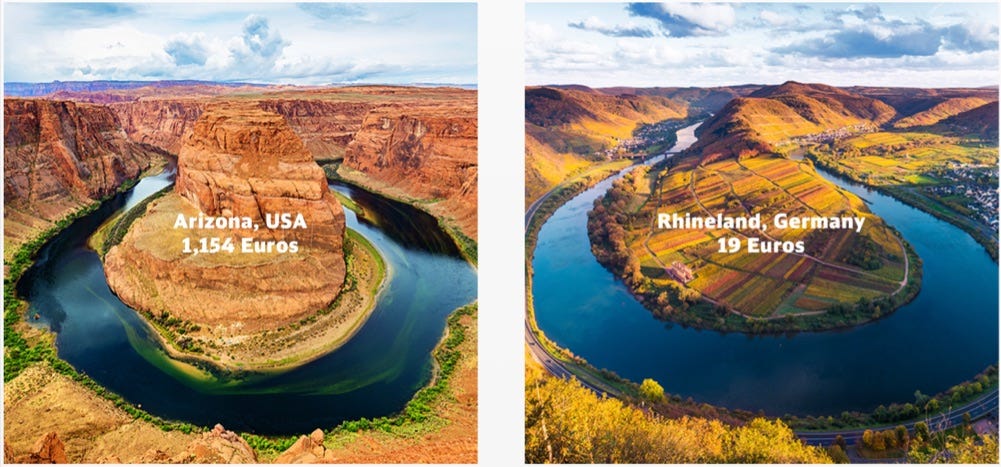 ✈️ NoNeedToFly is an incredible ad campaign that uses imagery matching to encourage people to take a local rail journey instead of spending tons of money on a flight.
🕹 It turns out the secret to the gruesome sounds in Mortal Kombat is exploding vegetables.
🎭 This is so wholesome and wonderful: Musical Theater Teens Use Instagram To Cast Fake Broadway Shows.
🎺 There's a lot of bad jazz writing out there, so it was really refreshing to read The 42 Greatest Jazz Albums On The Floor By My Coffee Table.
👮‍♀️ When songs leak on Spotify and Apple Music, illegal uploads can generate substantial royalty payments—but for whom?
🎮 Academics discuss their studies and concerns surrounding game monetization, and conclude that loot boxes are a matter of "life or death".
Final thoughts
First, I want to say thanks to everyone who responded to . In general it seems that y'all like it, but I did get some feedback that some of you miss the pull quotes, because they help you decide if you want to click through. So I tweaked things a little bit again this week to bring some of that back. Keep the feedback coming!
In personal news, we wrapped up family camping season in beautiful style this weekend at Timothy Lake, less than 2 hours away from Portland. I'll let this gif sum of what the weekend was like:


_____
📖 Will I ever be done with Dune?
🎵 I try to be as sophisticated as the next person with my musical taste. But sometimes you just need a good, solid pop album to lift the spirits.
🎺 This week's prize vinyl find was an early repress of Freddie Hubbard's Straight Life. The cover had markings on it so I got a great deal on it, and then I just cleaned off the writing when I got home. #lifehack!
First time seeing this newsletter? Subscribe here.