Elezea Newsletter — Issue 15

A weekly newsletter with links and resources to help you create better products, work better together, and understand the broader impact of technology on our work and our lives.
Hi there,
As I continue to move all my link sharing off Twitter and into this newsletter, the email is becoming longer and longer each week. Perhaps… too long?
A friend recently told me that when she subscribes to editorial newsletters like this one she expects to find about 2-3 links that are interesting, and that's all she needs for it to remain valuable. And I realized that it's the same for me and the newsletters I subscribe to. That means that the #1 thing I need an editorial newsletter to be is easily scannable. And I think considering the sheer number of links I want to share every week, that's become a little difficult.
So here's a new format for you. Shorter blurbs! No pull quotes! Easily scannable links and summaries! Let me know what you think, and if you prefer the other format more.
This is also the final pre-amble I'll be writing, since that's not what you come here for. Look out for the occasional new "Final Thoughts" section at the end, for those times when I do want to share some personal thoughts as well.
Ok, enough of that. Enjoy!
Rian
Resources to create better products
Be an Elegant Simplifier (Kate Clayton, Behavioral Scientist)
Kate wrote an excellent essay on simplicity in design that goes way beyond the usual platitudes. This principle is very close to the product forces concept of Jobs-to-be-Done, and it's great to see it framed from a slightly different perspective.
The New MVP: The Minimum Valuable Product (Rich Ziade, Postlight)
Rich talks about what happens when customers become a coalition that shares your mission. This is written from an agency perspective, but it applies just as much to product companies.
It's not always about making things easier: When to make your sign up flow harder (Irrational Labs, Medium)
I agree with this take. I've long been fascinated by "friction" and how it's not always a bad thing in products. Also see The value of adding a certain amount of friction to our products.
Becoming a Proactive Product Manager (Hannah Kim, The Product Guy)
A good post that highlights the distinction between reactive and proactive product management.
Converting free users to customers with the bowling alley framework (Wes Bush, Product-Led)
I like this framework of using "conversational bumpers" and "product bumpers" to keep users on track during the conversion flow.
___________________
Elezea is 100% reader-supported. If you would like to help, please share on your favorite network, forward to a friend or colleague, or become a patron.

Resources to work better together
Work Responsibly (Ales Nesetril).
A great collection of resources for a healthy and balanced approach to work.
AngelList Head of Remote Andreas Klinger on why distributed teams have an unfair advantage (Anna Savina, Miro)
I know we're swimming in "remote work is better" articles right now, but this one goes a little deeper than usual to discuss the challenges of hiring and management as well.
Making the most of your first three months as a remote manager (Rosie Fan, Miro)
Another good post on the Miro blog, this one on how plan for your first 90 days as a remote manager, including some important team rituals.
From Instant Pot to Instagram: Critical Lessons in Startup Community Building (No byline, First Round)
A characteristically long, detailed, and interesting interview in First Round. This one is about building product communities, and has some great practical tips.
The Arc of Collaboration (Kevin Kwok, Kwokchain)
A bit of a rambling post, but this phrase stuck with me: "Slack is not air traffic control that coordinates everything. It's 911 for when everything falls apart."
Progress Bar OSX (Andrey Azimov)
This menu bar tool is a little too morbid for me, but it might be your jam. "This is your life and it's ending one minute at a time."
Technology news
Three Years of Misery Inside Google, the Happiest Company in Tech (Nitasha Tiku, WIRED)
An incredibly interesting inside look at Google's turmoil over the past couple of years. Of course, it's hard to know how much of this — especially towards the end — is real vs. disgruntled ex-employees. But it sure seems like solid reporting.
The Elusive Price—and Prize—of Fame on the Internet (Virginia Heffernan, WIRED)
I read this essay 3 times. I don't know how to summarize/characterize it, except to say that it includes sentences like "Leonardo da Vinci agreed with Young Thug about celebrity being life's game-changing apex" so you should just read it.
Instagram's Chain-Letter Uprising (John Herrman, The New York Times)
Hordes of confused Instagrammers are trying to declare sovereignty from Instagram. Do they accidentally have a point? Also see Why People Keep Falling for Viral Hoaxes.
The machine always wins: what drives our addiction to social media (Richard Seymour, The Guardian)
It continues to be so interesting to me how the behavioral concepts that have been part of product development for years are now finally gaining scrutiny by wider, non-tech audiences.
Starbucks, monetary superpower (JP Koning, Moneyness).
A fascinating look at the $1.6 billion that Starbucks has sitting around in customers' gift cards.
Misinformation Has Created a New World Disorder (Claire Wardle, Scientific American)
How our willingness to share content without thinking is exploited to spread disinformation.
Random things I like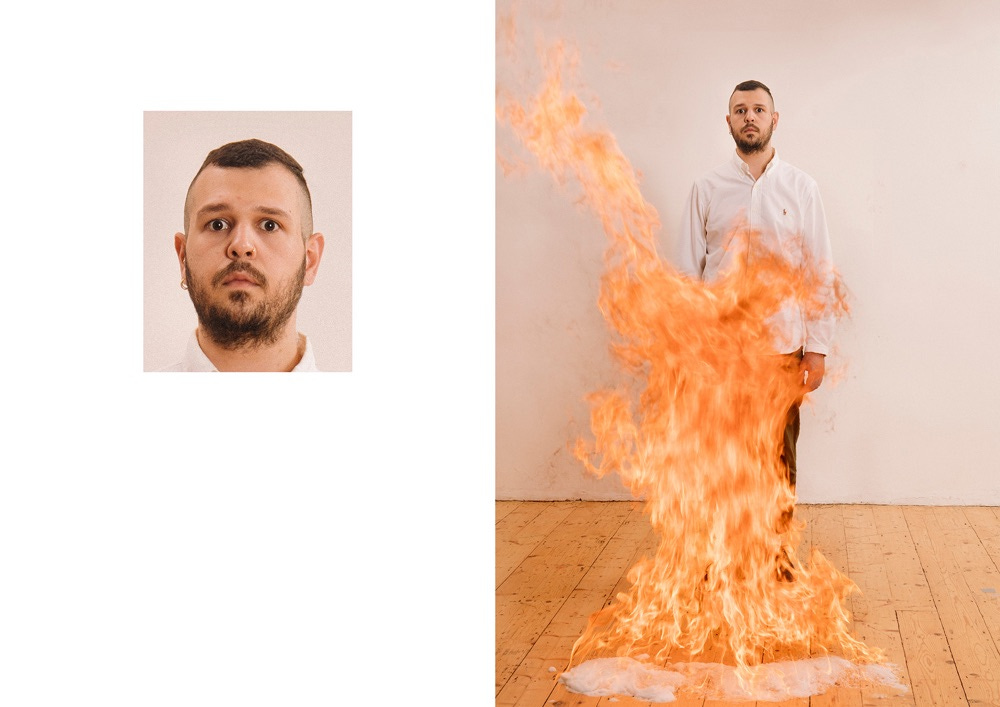 📸 Max-Siedentopf's Passport Photos project is absolutely glorious.
🗺 I love this guy's story about figuring out why Google put a non-existing town label on the map.
🧺 I admit that this has bothered me for a long time as well. Why Do Appliances Have Their Own Jingles?
📺 Why people are secretly watching Friends and The Office on a loop. Spoiler: because 2019 is the worst.
🎧 The rise of all-lowercase and ALL-UPPERCASE song titles. Millennials, right?
Final thoughts
10 years ago this month Allen Salkin wrote an essay for The New York Times called Party On, but No Tweets. It's about people who request that they don't get tagged on photos, or party organizers who request that no one use social media to document the event at all. Yes 10 years ago we were talking about that, and we're still talking it today. But that's not the reason I bring it up.
The essay included a throwaway line. "There's something magical about a life less posted." For over a decade I've thought about that phrase at least once a week. I know that online handwringing about being online is so tiresome, so I don't want to belabor the point, but there's something about that idea that I just can't get out of my head.
As we get ready to exit another crazy year, I find myself (finally?) retracting from social media. I just don't feel… comfortable any more. I worry that when I say things, all it does is drown out other voices that need to be heard. I guess that's one of the big reasons I'm burrowing myself into this here newsletter. So that I can still share stuff and talk to y'all, but in a way that feels less about the rush and the outrage and the feed.
_____
📖 Still making my way through Dune. 60% done!
🎵 I'm not generally a fan of the whole "bedroom pop" thing, but the new Hatchie album has really grown on me.
🎺 I scored a very good 1960s copy of Miles Davis's Someday My Prince Will Come. Listening to jazz is one thing. Listening to it on a format that's more than 50 years old is a whole other thing.
First time seeing this newsletter? Subscribe here.