Elezea Newsletter — Issue 14
A weekly newsletter to help you create better products, and understand the broader impact of technology on our work and our lives.
Hi there,
This week Kind of Blue turned 60 years old. Even if you're not a jazz fan you would've heard about this album. It's probably been recommended to you at some point as the one album you should try if you're jazz-curious.
I've read many articles and books about Kind of Blue (I highly recommend Kind of Blue: The Making of the Miles Davis Masterpiece by Ashley Kahn), but I enjoyed — and found new things to appreciate — in David Yearsley's "review", Kind of Blue at 60. One of the things I find so fascinating and wonderful about jazz is how community-based it is, and David's piece makes that clear again:
Just before starting the tune, Davis has an idea: "Say Wynton, after Cannonball, you play again and then we'll come in and end it." In the final take, Kelly does solo once more after all the horns have had their say, but instead of his characteristic right-hand curlicues, he supplies only glassy chords allowing Paul Chambers' bass to stride into the foreground: here the harmonic and, indeed rhythmic, foundation for the preceding eight minutes of the track emerge in all its easy grandeur.
In jazz, the strength of the group lies in everyone's ability to allow individuals to shine when it's their turn to play. It's a beautiful thing to see, and of course, an excellent way to think about product management (and life)...
And that, my friends, is how you find an excuse to write about jazz in a product and technology newsletter 😎
Rian
Elezea is 100% reader-supported. If you would like to help, please share on your favorite network, forward to a friend or colleague, or become a patron.
Featured product development articles
Use asynchronous standups to improve team communication
Ted Bauer and Michael Boykin take on daily, synchronous standups in their article The Daily Standup is Broken, What Should You Do Now?
Asynchronous daily standups or check-ins help to put an end to boundless, traditional standup meetings and get the whole team on the same page with fewer meetings. And corresponding written status updates within a team coordination tool or platform — something that allows every team member to share and review updates from today, yesterday, or even last week — allow everyone to consume updates easily and on their own time.
We landed in a similar (asynchronous) place with our standups, and I wrote about it a while back in Useful daily standup meetings for remote teams:
The issue is always the same: How do we have standups that are useful and that don't feel like busywork that just takes us away from the jobs we're supposed to be doing? By using an asynchronous bot and adapting the questions to our needs, we accomplished a few important things:

Every member on the team takes a few minutes every morning to plan out their day, and troubleshoot anything that might have gone wrong the previous day.

Instead of weekly meetings of an hour long where we discuss what everyone's working on, we now have focused 30-minute meetings every Monday where we solve problems and discuss issues that came up during the week.

I am much more equipped to fulfill my role as Product Manager because our updates are more frequent and the signal to noise ratio is extremely high.


It's not about the clicks
Page Laubheimer explains that The 3-Click Rule for Navigation Is False:
The 3-click rule is a persistent, unofficial heuristic that says that no page should take more than 3 clicks (or taps on a touchscreen) to access. A variation pronounces that the most important information should take no more than 3 clicks to get to. […]
The big problem with the 3-click rule is that it has not been supported by data in any published studies to date. In fact, a study by Joshua Porter has debunked it; the study showed that user drop-off does not increase when the task involves more than 3 clicks, nor does satisfaction decrease. Limiting interaction cost is indeed important, but the picture is more complicated than simply counting clicks and having a rule of thumb for the maximum number allowed.
YES. I've been on this bandwagon for a long time. In 2013 I wrote in Don't optimize for the fewest number of clicks:
Let's get away from this idea that we should optimize for the fewest number of clicks and taps. Instead, we should optimize for an information architecture and visual hierarchy that makes the next step as obvious as possible.


Education as customer research for product development
I enjoyed this interview with Todd Curtis, Chief Product Officer at You Need a Budget. They cover a lot of ground in From spreadsheet to digital product: You Need a Budget's Product Excellence evolution, but I especially like the discussion about the many different customer touchpoints they maintain:
As ideas move into discovery and validation, Todd and his team go to customers directly. Todd tries to have hour-long sessions with two customers every week to learn about their budgeting story. Through the company's frequent online workshops, YNAB is able to engage with hundreds of customers each day and hear their questions and concerns.

All these efforts help YNAB gain a deep understanding of what their customers really need and informs product strategy with actionable intelligence.
The use of workshops (or in our case, webinars) to engage and get feedback from customers is a great practice. It provides tons of value to customers while also helping companies to understand their needs better.
Work better together: resources and tools
We've Reached Peak Wellness. Most of It Is Nonsense. →
I'm deliberately adding this to the "work resources" section of the newsletter. It's a practical article on what really makes us healthy, and a good reminder for all of us.
How to Avoid Groupthink When Hiring →
The dominant approach to hiring today — in which the hiring manager convenes a huddle and goes around the room hearing opinions on each candidate — is too prone to groupthink.
Why you should stop focusing on productivity →
When you focus too much on optimizing your output, it's easy to lose the bigger picture that keeps you motivated to do that work.
I've mentioned Stoop many times before as the best way to read newsletters. This app does something similar and lets you get your RSS feeds in your inbox.
Technology news and reflections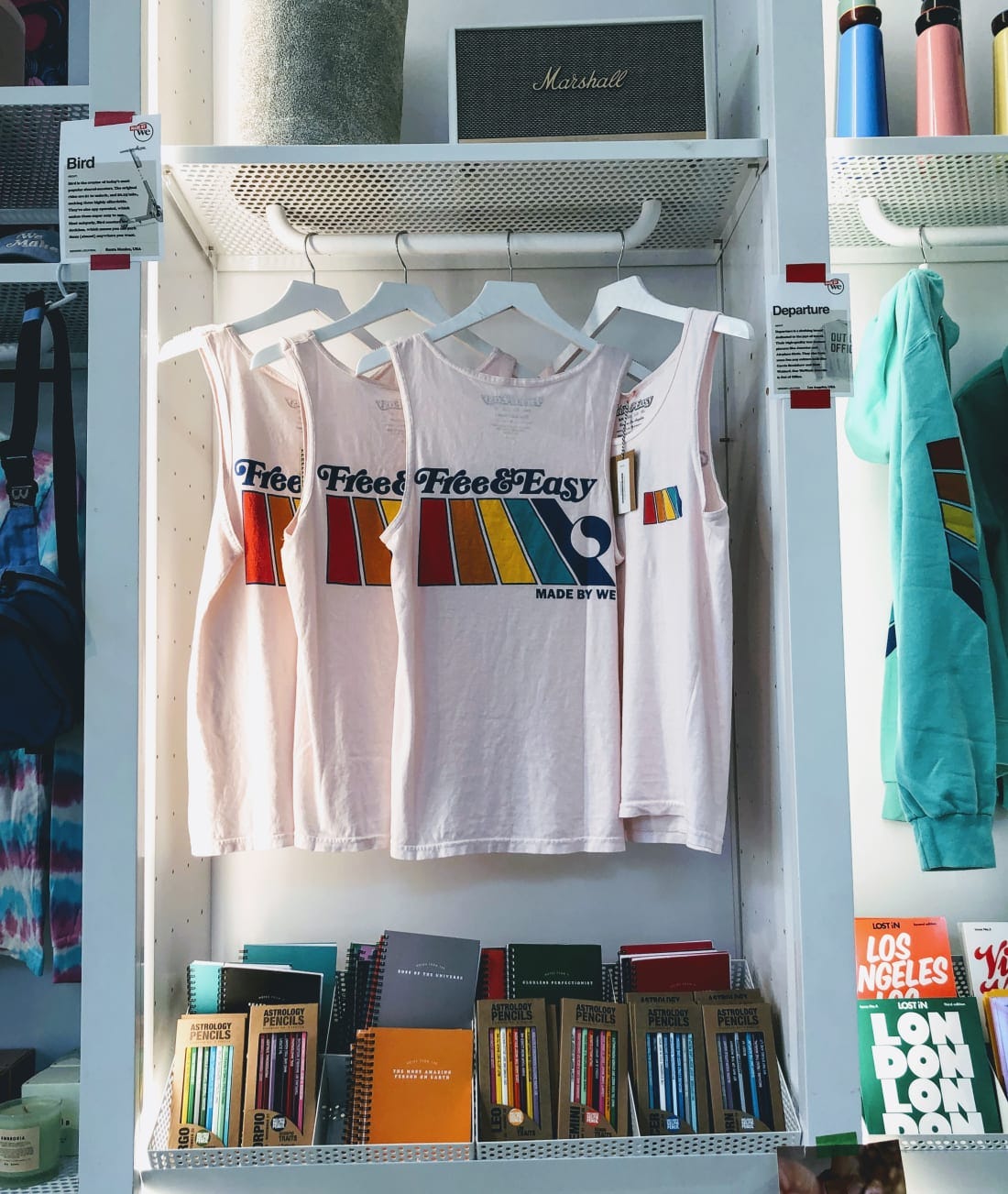 Oh my, what an article. I haven't been following the We Company stuff closely, but this is an excellent and brutal history / takedown:
The weirdest part of the entire experience was that the locations were so nice, they provided you an unfounded sense of accomplishment and legitimacy. Your startup could be floundering, but when potential clients, investors, or even your parents, came to visit, everyone assumed "you must be doing something right" and you carried on. For this faux-fulfillment, the price of admission was relatively cheap (~$350 a desk at the time).

What I never understood at the time was, that was the product. That was the entire pitch. While we all snicker at the language in WeWork's S-1, they, in fact, delivered on filling a very human need.

You'd be in a large room with a number of meandering startups, and WeWork would throw a big party at HQ for major new expansion of their own. We'd all celebrate it as though it was our success. The Summer Camp turned into the massive event Neumann promised (captured in the thread below), and provided thousands of WeWork tenants an experience they couldn't find anywhere else.
👉 Also see Ben Thompson's take in The WeWork IPO.
It's not enough to think about the impact of people who will use your product:
When considering the downstream ethical effects of new technologies, makers should be encouraged not only to consider the effect on direct and indirect users, but also how creating a new option might affect the choice environment more broadly, including the impact on those who "opt out." They have a responsibility to these non-users because they have created this category in much the same way as they have with their users.

Admittedly, not all technologies will yield the kinds of dilemma that embryo selection throws out, but there are many that create subtle changes to the status quo that should be acknowledged and thought through. Obviously the sphere of influence for a maker begins with their own product, so perhaps the starting point for considering responsibilities to non-users begins with imagining how life would change if their new tech option were the only option — and then rolling back from there.
Informal online communication is sometimes more advanced than even the most elegant prose:
To these "grumbling" grammarians, the Montreal-based linguist Gretchen McCulloch says: Lighten up lol. In her new book, Because Internet: Understanding the New Rules of Language, McCulloch challenges the idea that the rise of informal writing signals a trend toward global idiocy. Instead, she marks it as an inevitable and necessary "disruption" in the way human beings communicate. "We no longer accept that writing must be lifeless, that it can only convey our tone of voice roughly and imprecisely, or that nuanced writing is the exclusive domain of professionals," McCulloch argues. "We're creating new rules for typographical tone of voice. Not the kind of rules that are imposed from on high, but the kind of rules that emerge from the collective practice of a couple billion social monkeys — rules that enliven our social interactions."
How the pursuit of convenience produces new forms of inconvenience:
Because convenience is oriented toward efficiency, it does not produce leisure. Instead, it often intensifies the demand for productivity, making us accountable for more output. So the needs served by technologies of conveniences are not, strictly speaking, the needs of consumers. Building on the work of Marxist scholars of Taylorism and Fordism, Tierney notes that saving time at home became increasingly necessary as the workplace became more exacting in its demands: "The needs of modern workers for various time- and labor-saving commodities … can convincingly be interpreted as needs of the production process."
Random things I like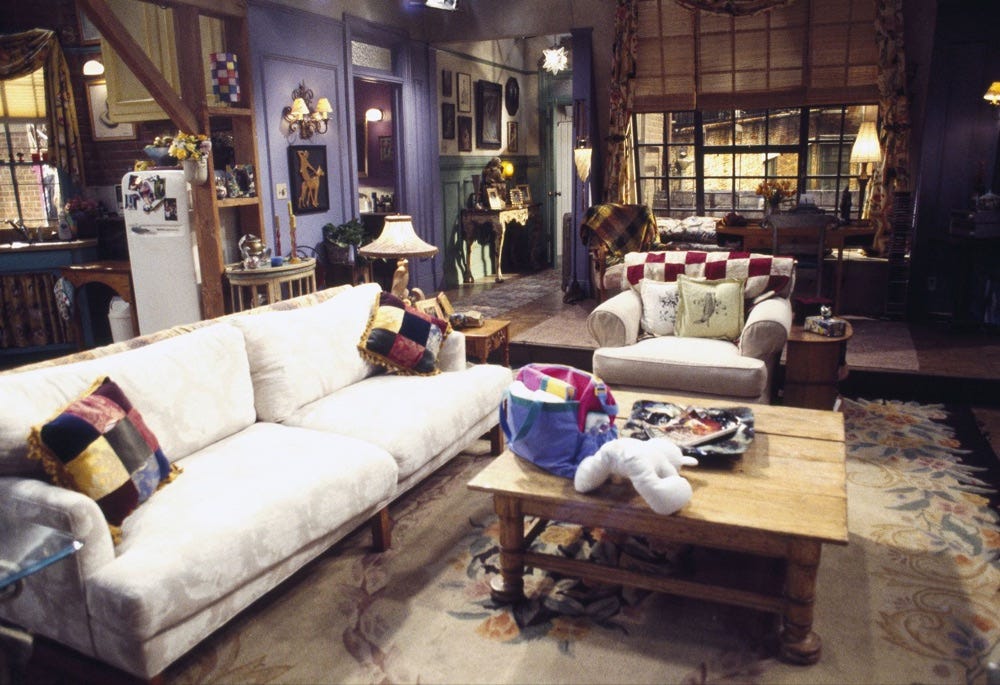 🛋 From classic sitcoms to '80s excess, a timeline of the most influential homes on TV.
🛡 Amazon uses a Twitter army of employees to fight criticism of warehouses.
🚢 Shipping containers have become a mark of hipster modernity everywhere from Amsterdam to Beijing.
☣️ Personalized disaster prep has grown into a multimillion-dollar business, fueled by a seemingly endless stream of new and revamped threats.
🚘 "The idea was I'd get VOID for my wife's car, so our driveway would be NULL and VOID." How a 'NULL' License Plate Landed One Hacker in Ticket Hell.
😲 This is so shady. Why nobody ever wins that car giveaway at the mall.
First time seeing this newsletter? Subscribe here.